---
Datos Generales Sitio
Sitio originalmente hecho para una frecuencia de 8.5 MHz. Direction Finding corregido mediante software
Frecuencia transmitida: 8.275 MHz
Ancho de Banda: 50 KHz = 0.05 MHZ (8.25<8.275<8.3) MHz
Resolucion radial: 3 km
Chirp length = 0.52 s
SHIFT=8
MT=3072
Mediciones cada 30 min
Post-procesamiento: 20 50 min
Datos listos: 18 48 min
Mergebeam: 01 min
True North arreglo sur: 354
True North arreglo norte: 27
Filtros dentro del CRx: 8-8.5 MHz
Todas las antenas son pasivas dentro del CRx
Todos los canales estan en alta ganacia dentro del CRx
Atenuador fisico detras del PA = 10 dBm
Atenuacion de perilla PA = 9 dBm
Entrada al PA = +18-10-9 = -1 dBm
VSWR=1.1, in=-1.6, out=44.8db=30.19watts, refl=17db=0.5watts
No. Serie DDS: 1-17
No. Serie CRx: 2-21
No. Serie PA: 1-07
No. serie Dtacq: D32094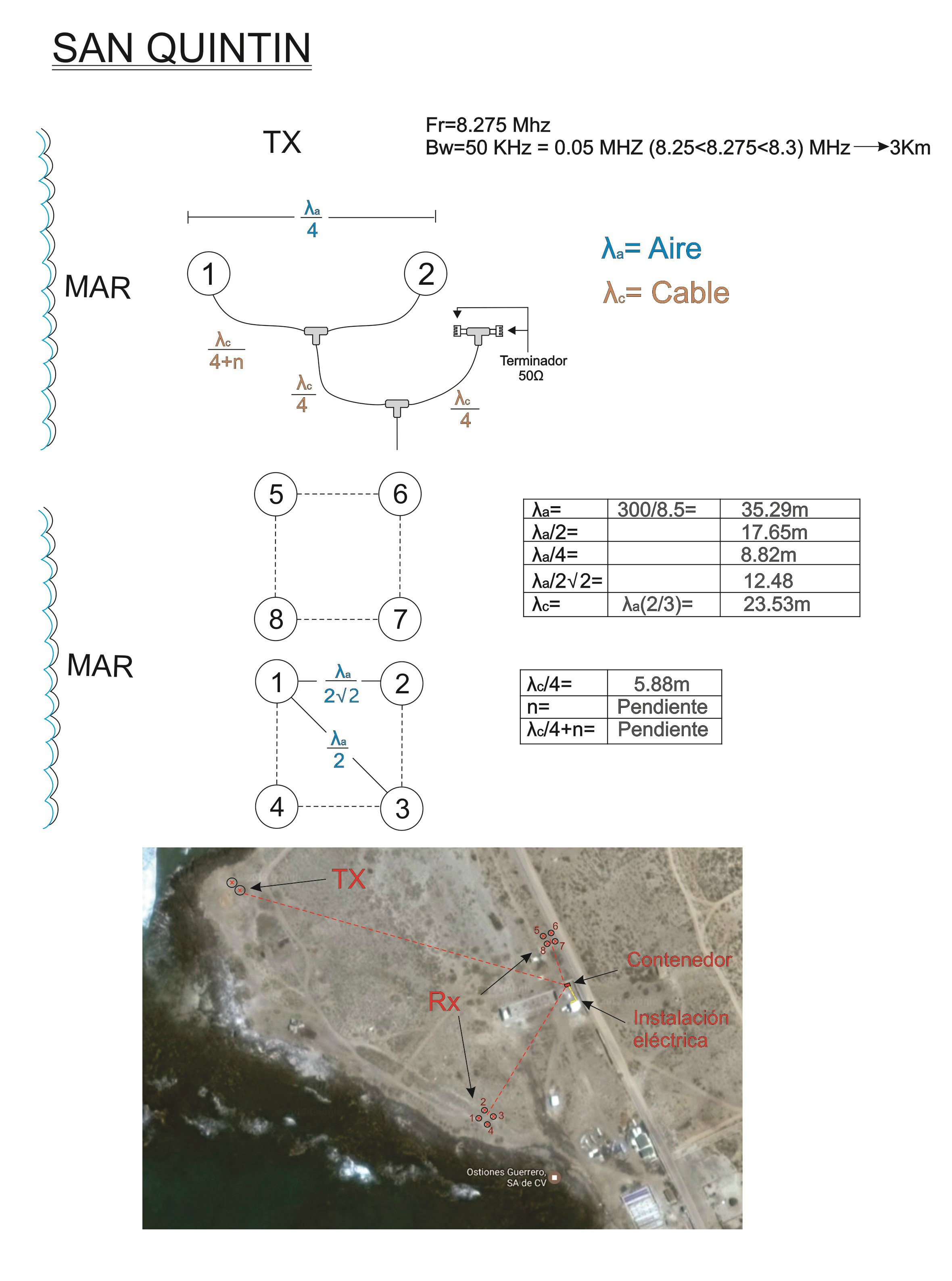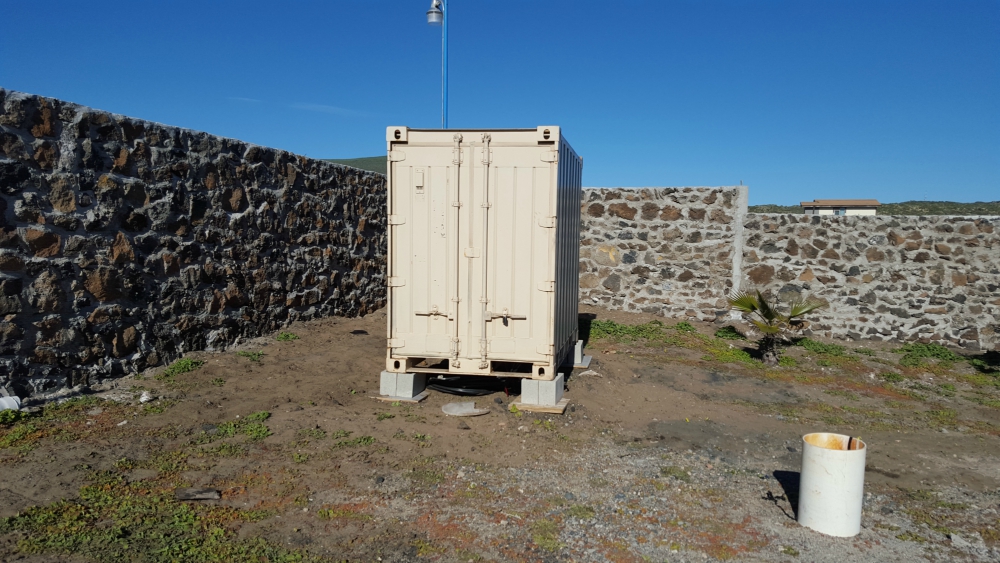 NOTA: Llevar Monitor, teclado, mouse
---
23/Mayo/2017 (Xavier, Issac, Chuy, Andy, Eduardo)
---
Se instalo la estación meteorológica
Es necesario ponerle los seguros en las uniones del tubo donde esta montada la estación
Pendiente de poner tensores
Revisar abrazaderas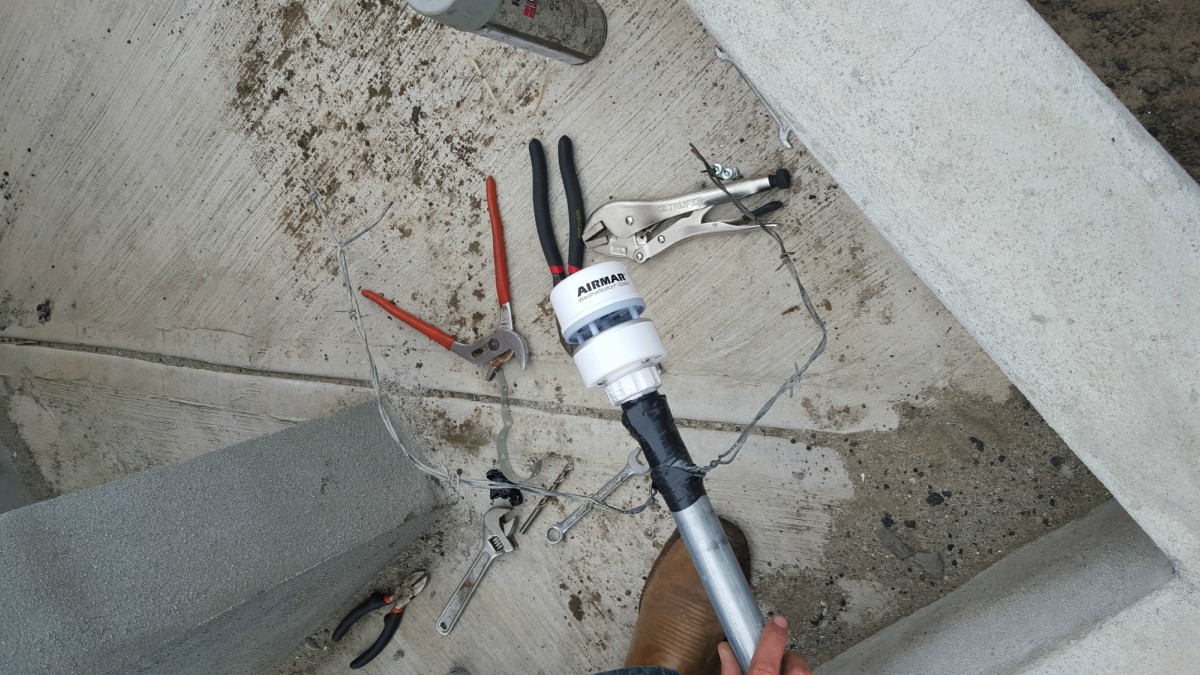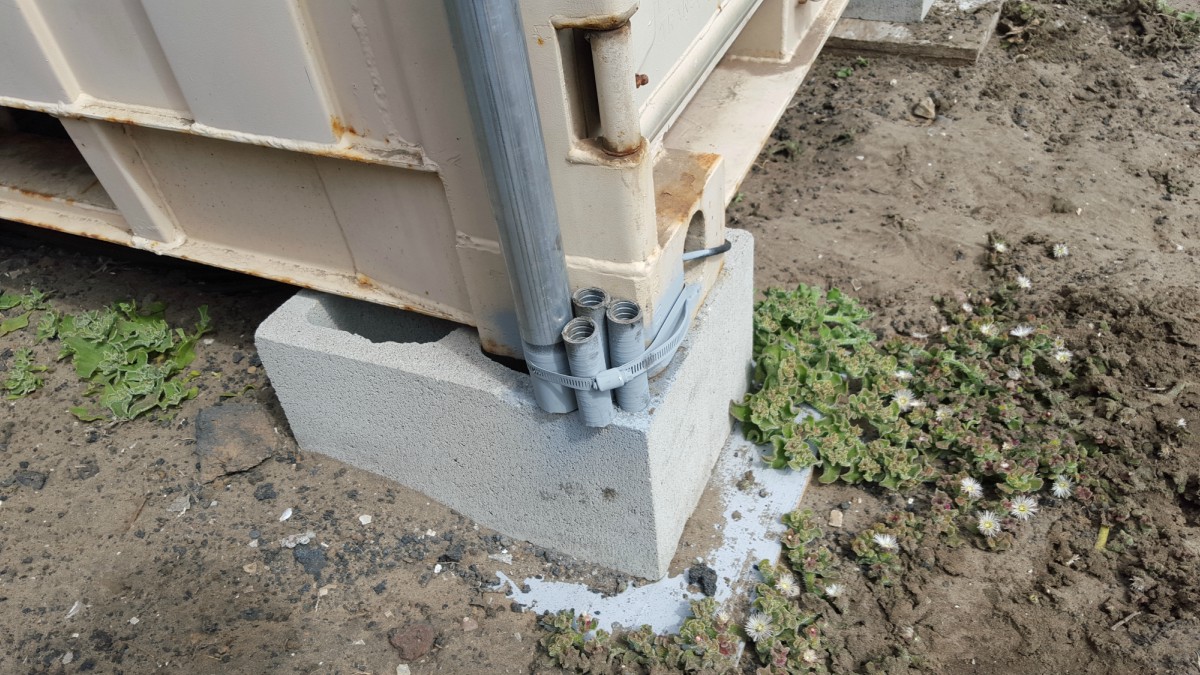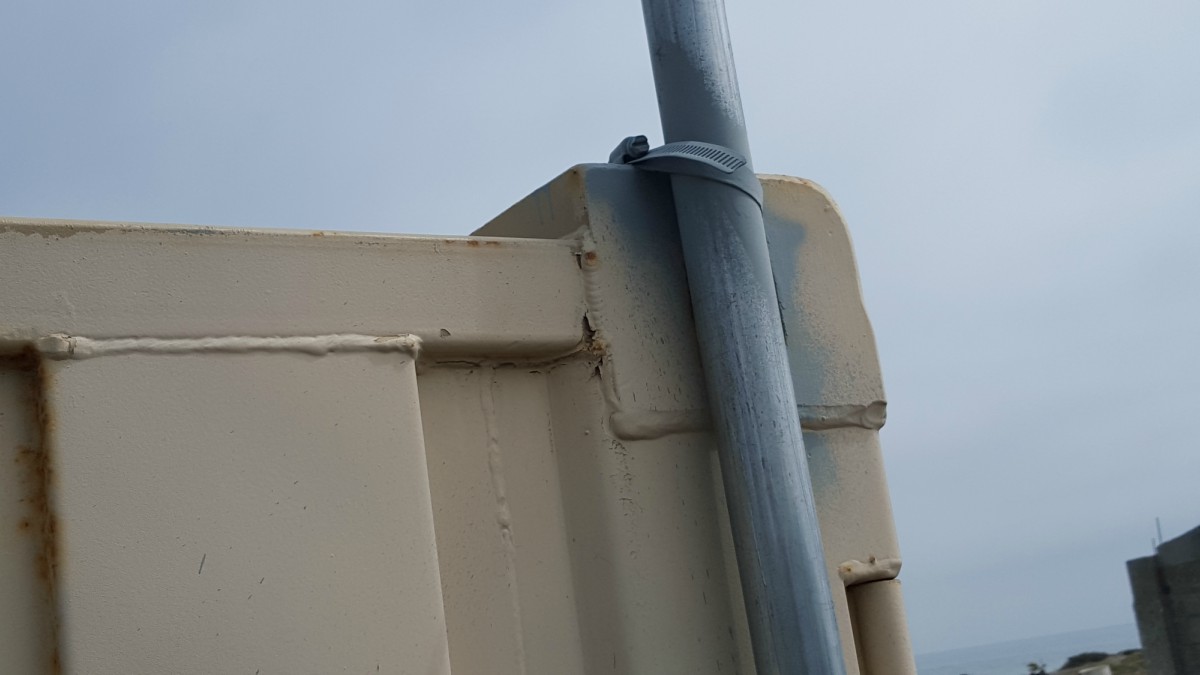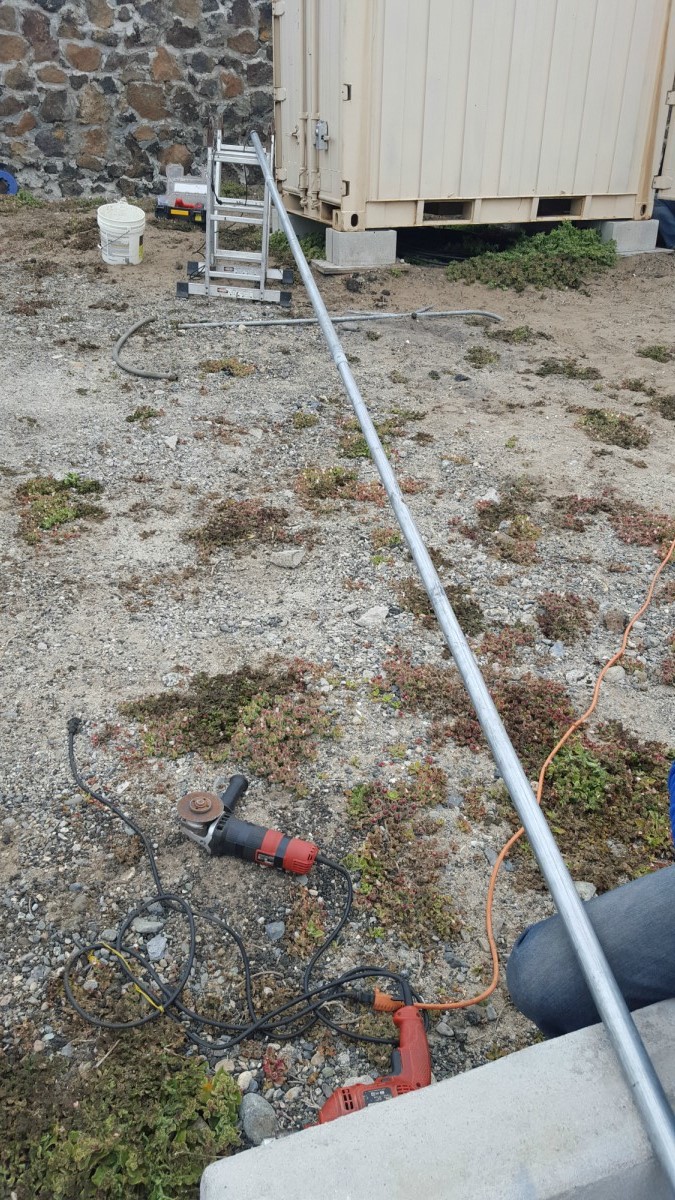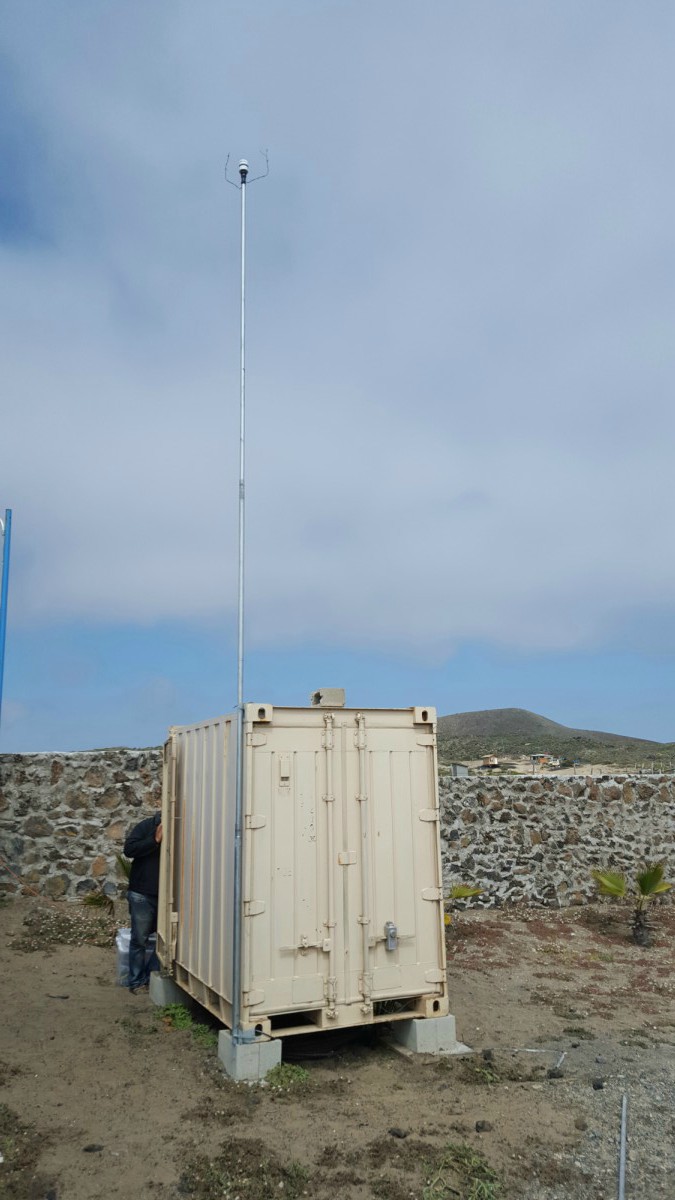 Ubicacion del arreglo en las antenas TX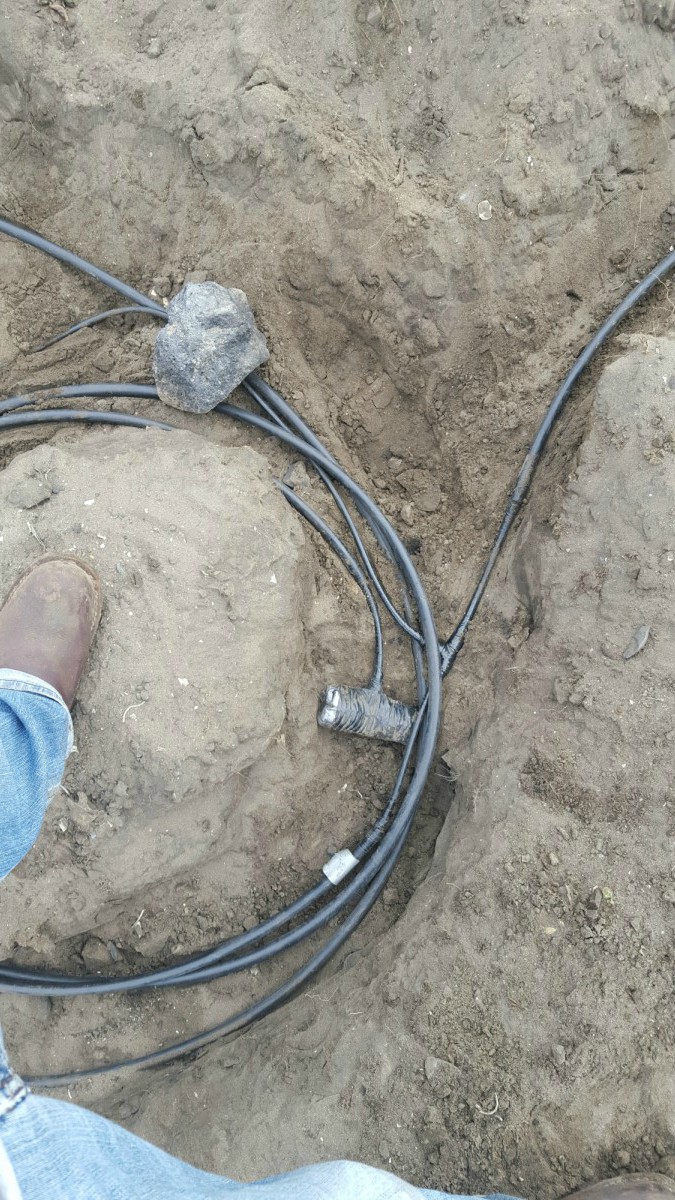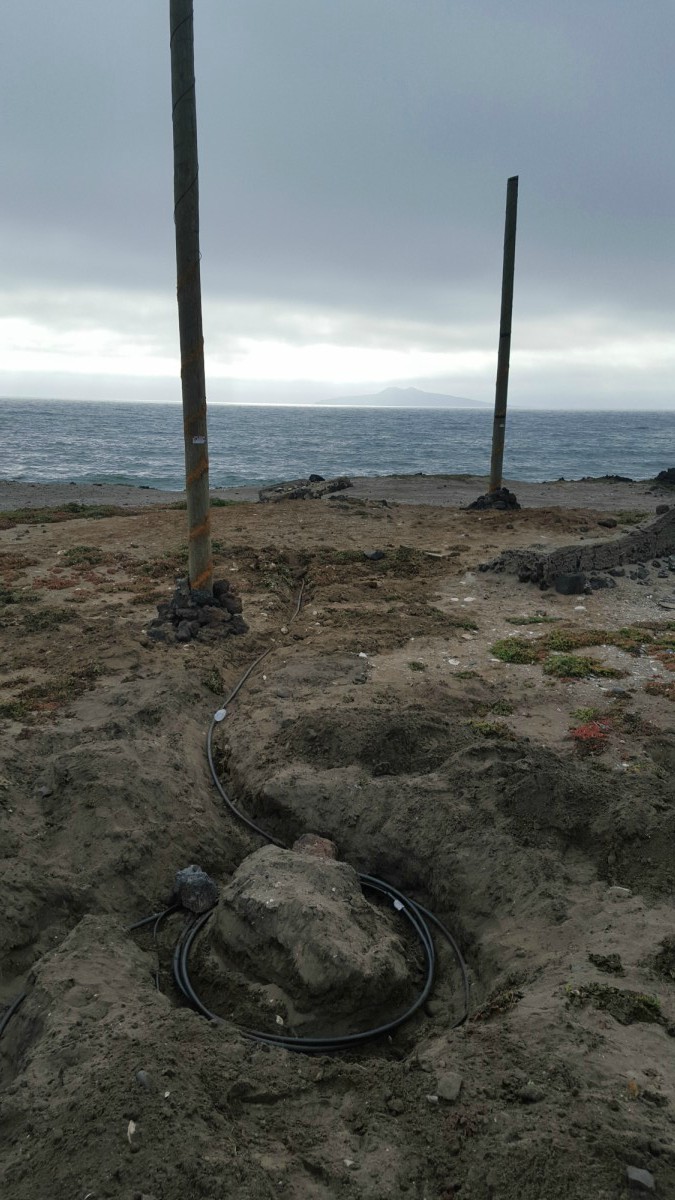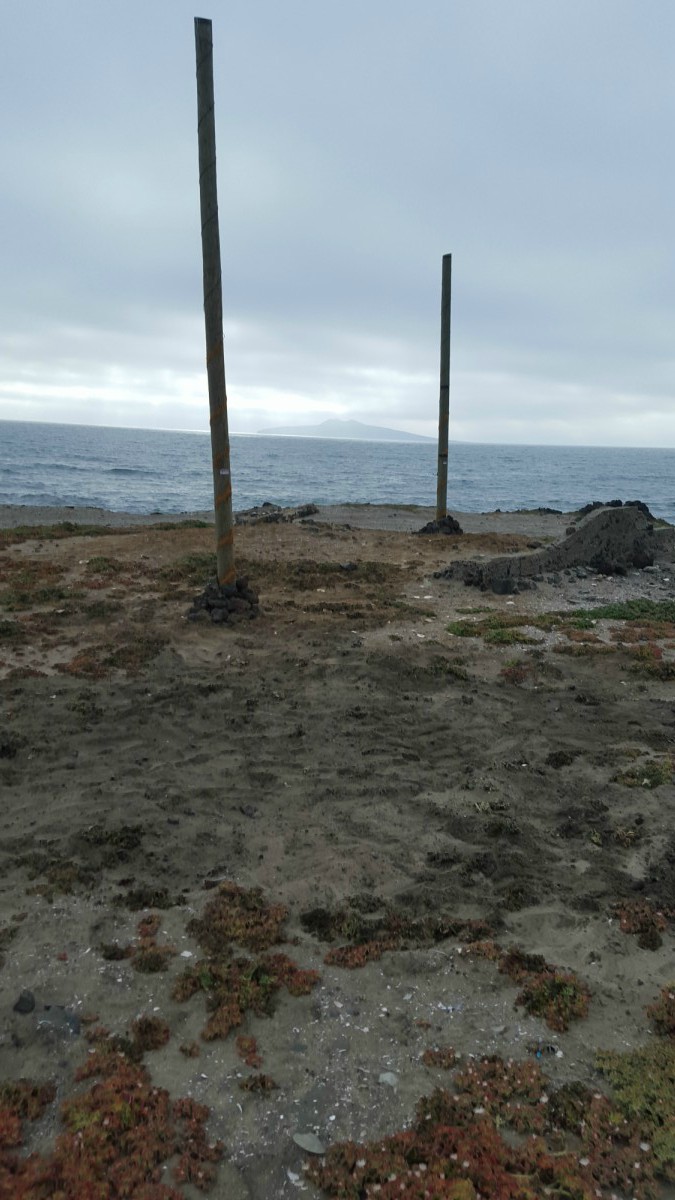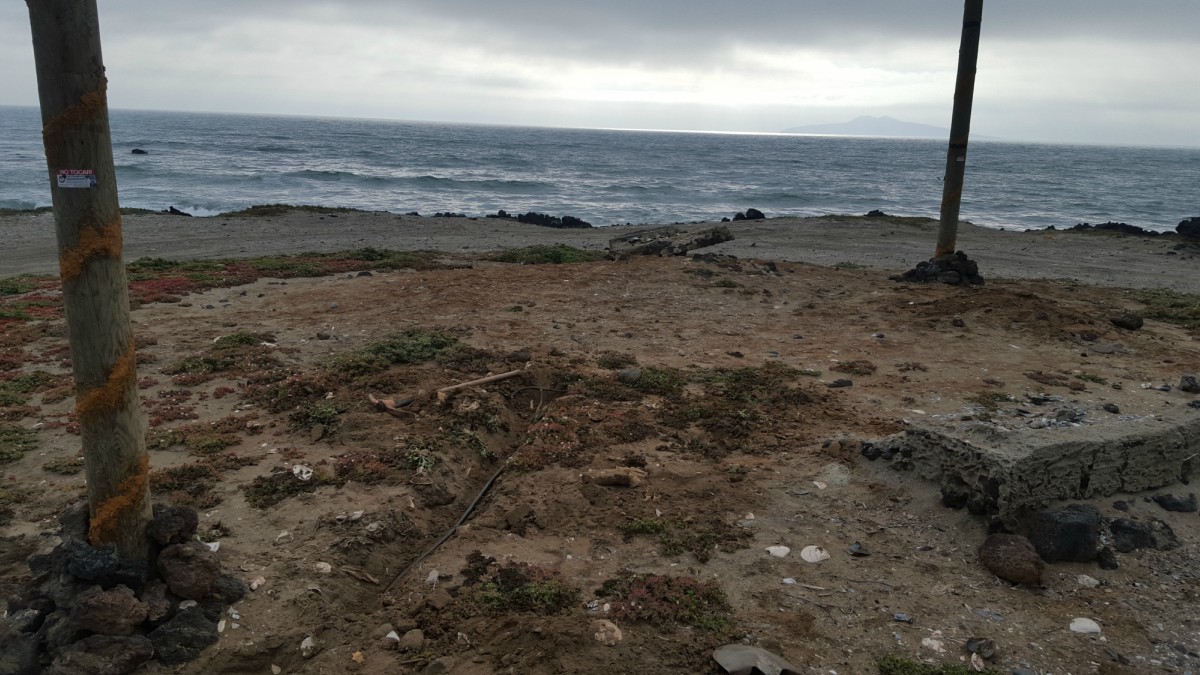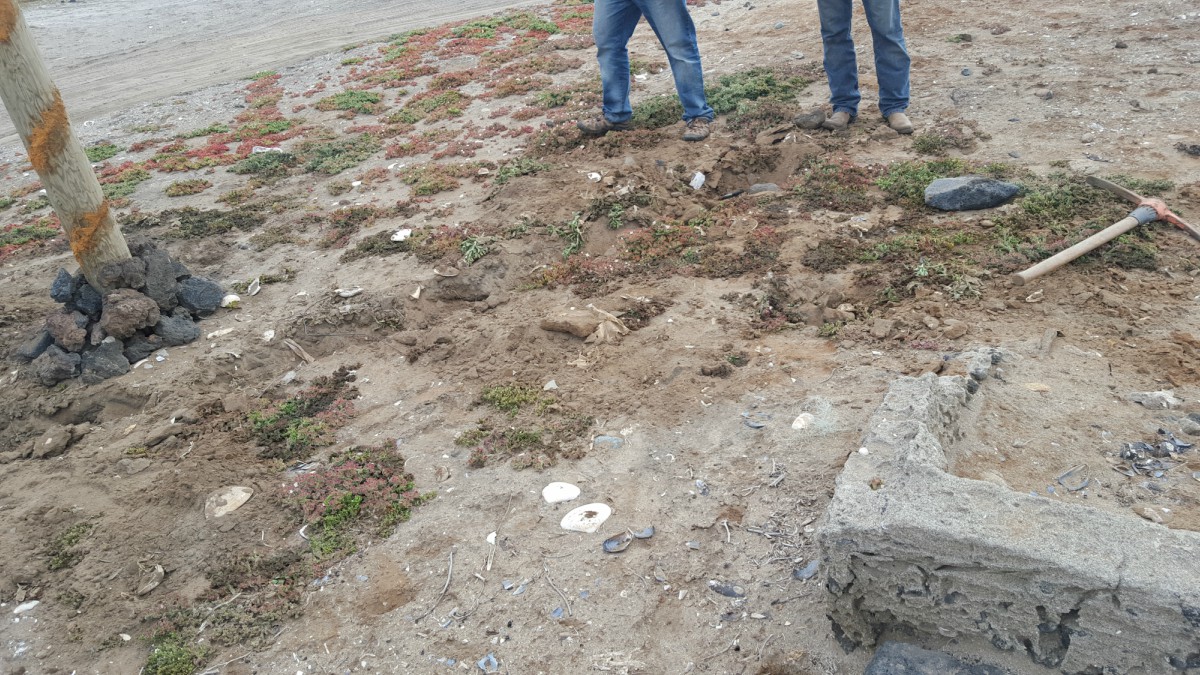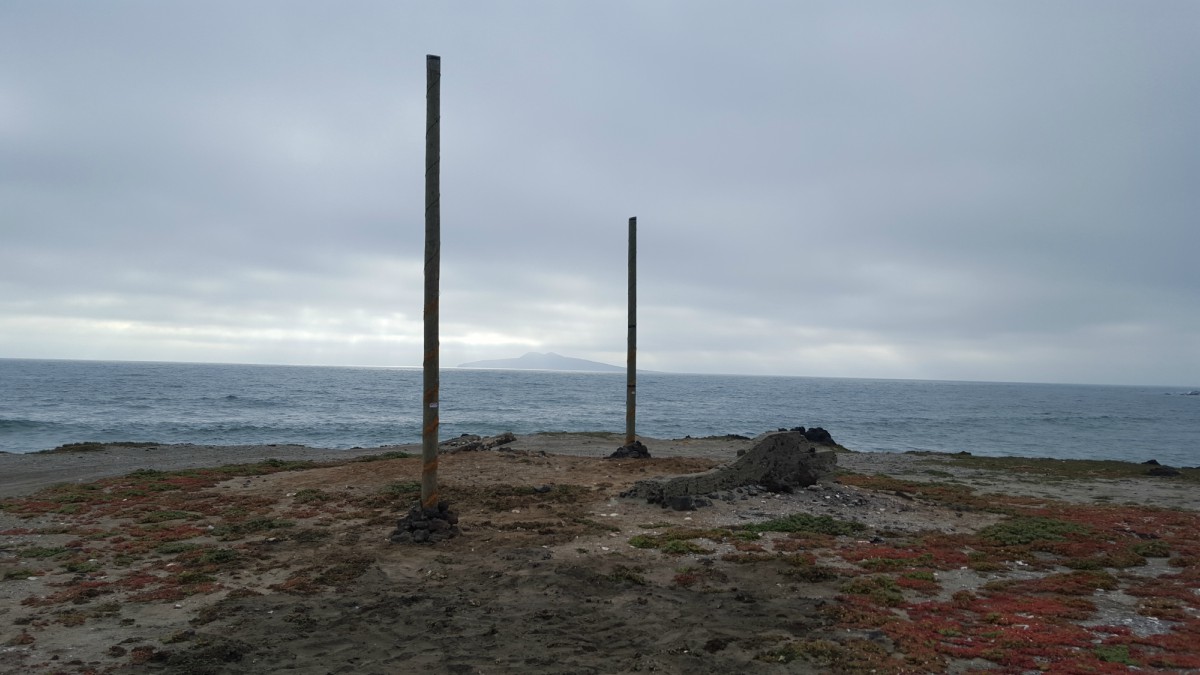 27/abril/2017 (Xavier, Eduardo, Chuy)
---
Dentro del Contenedor
---
Se encontraron problemas:
Los Conectores tipo N estan puestos en los cables no calibrados, las antenas no tenian conector.
El cable de poder del CRX tenia un falso contacto, motivo por el que se quedo apagado, este problema ya se soluciono.
Se cambio el tiempo de adquisiciones en el archivo lera_control del Dtacq.
Se retiro Dtacq, DDS, CRX8 y NUC del sitio para revision en laboratorio.
Se coloco modem Alcatel A585 sobre el contenedor conectado con extension USB a la NUC para conexion a internet.

NOTA

El modem no cuenta con Port fordwarding por lo que no permitira comunicacion SSH.
El cable USB es unicamente para alimentacion, la conexion a internet es de manera wifi.
---
En el TX
---
Se ocultaron los primeros 2 metros~ de cable de las antenas para evitar que los corten de nuevo.
Se oculta cable de las antenas con una mezcla de aserrin.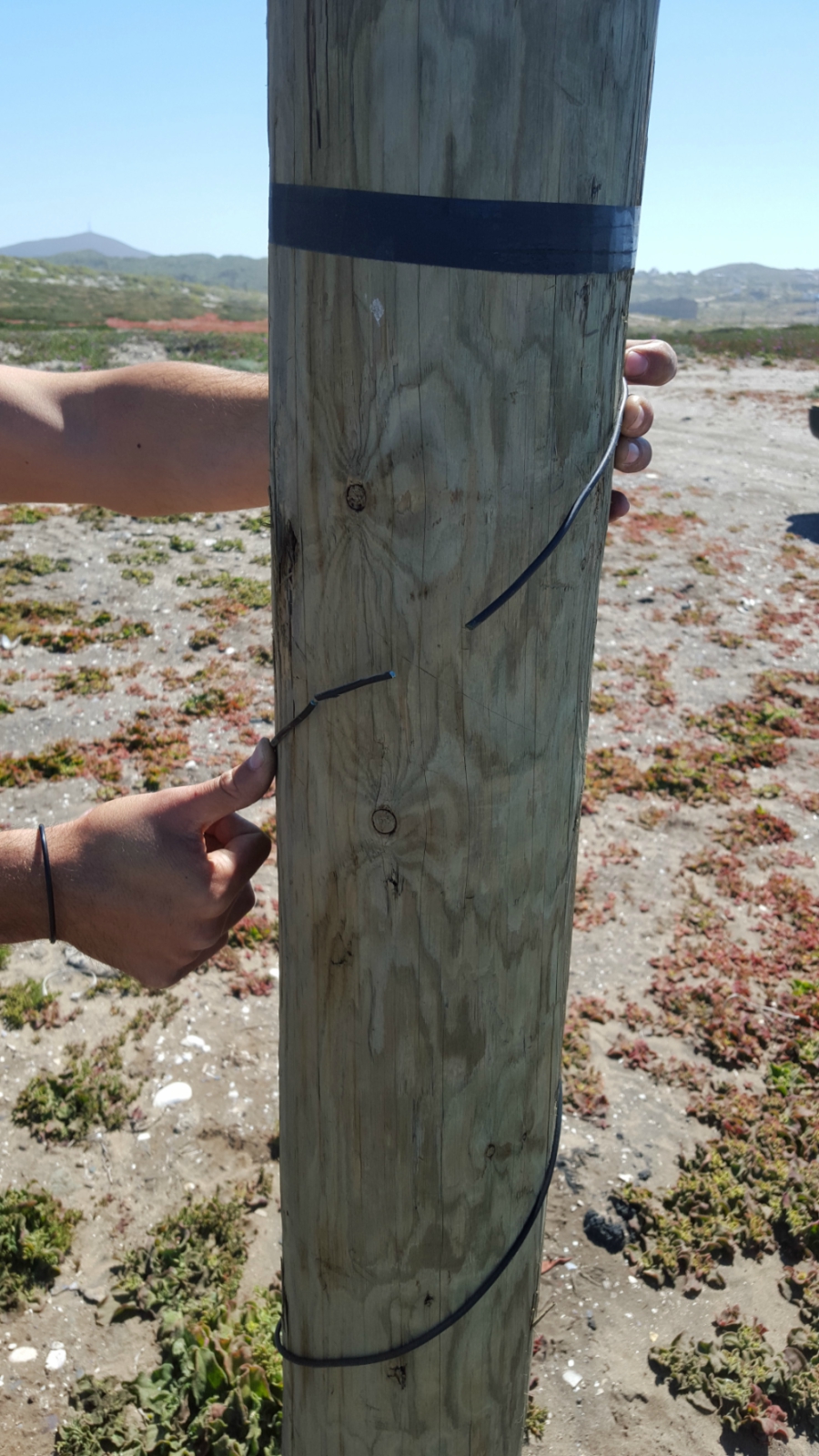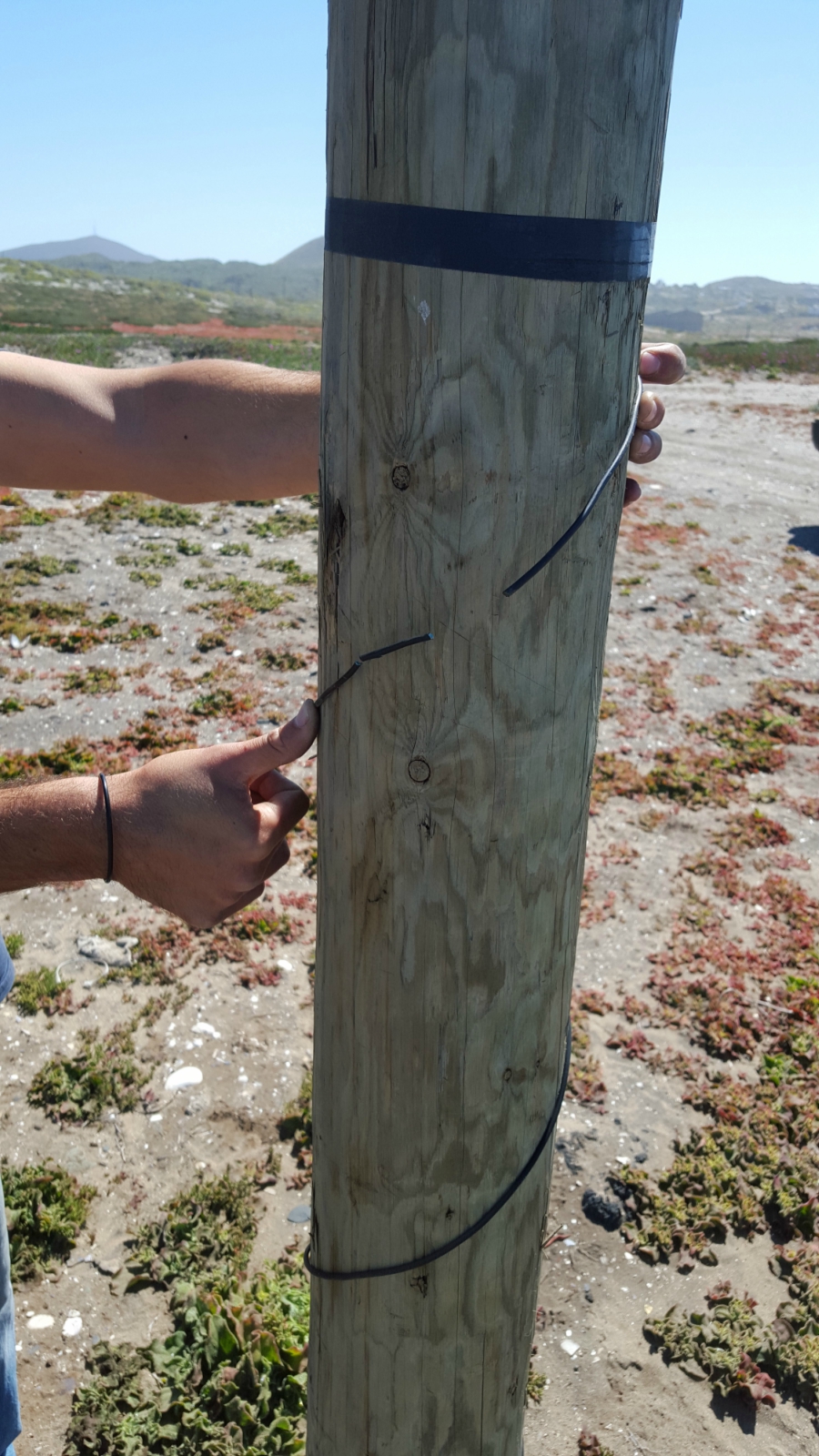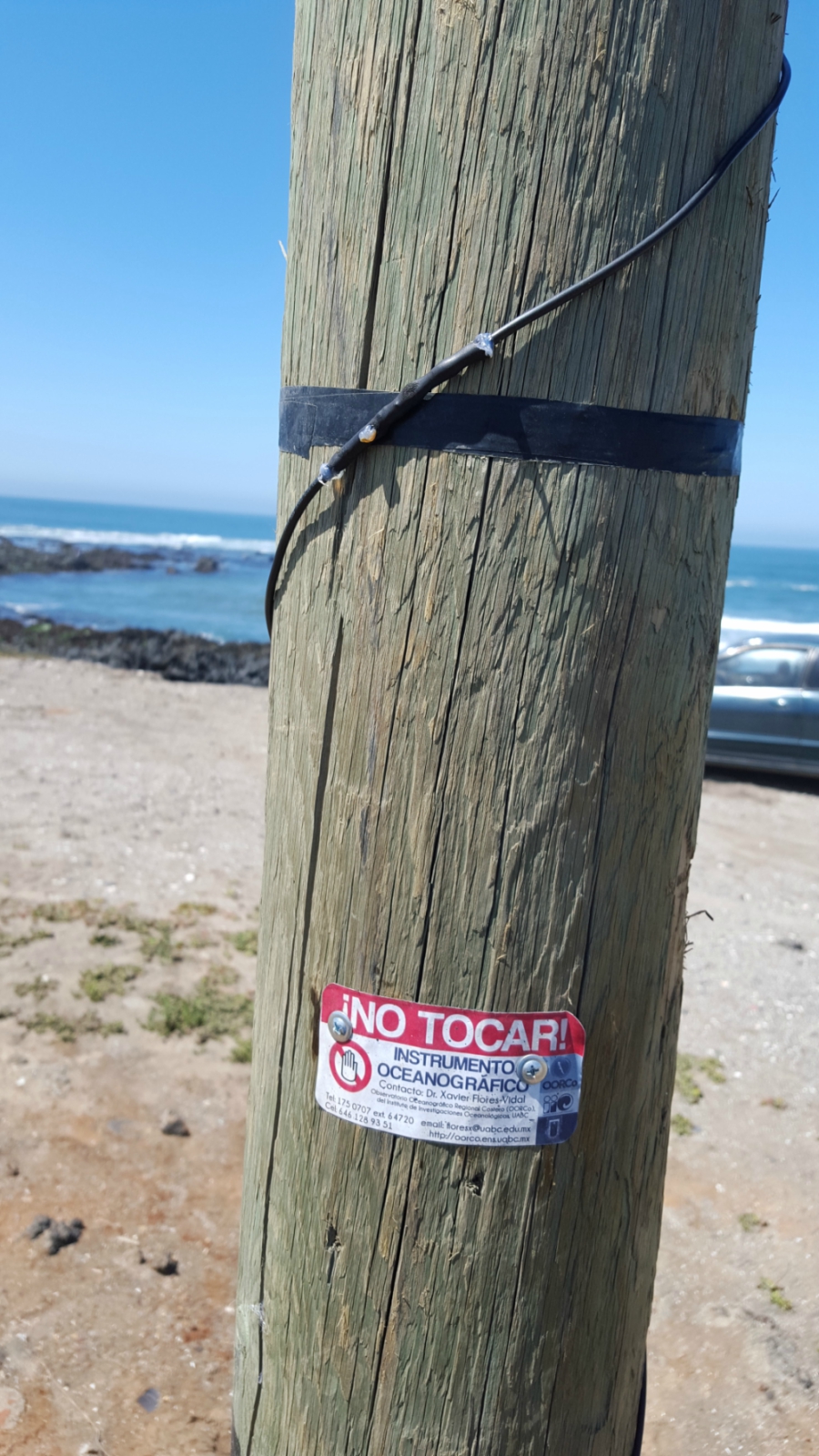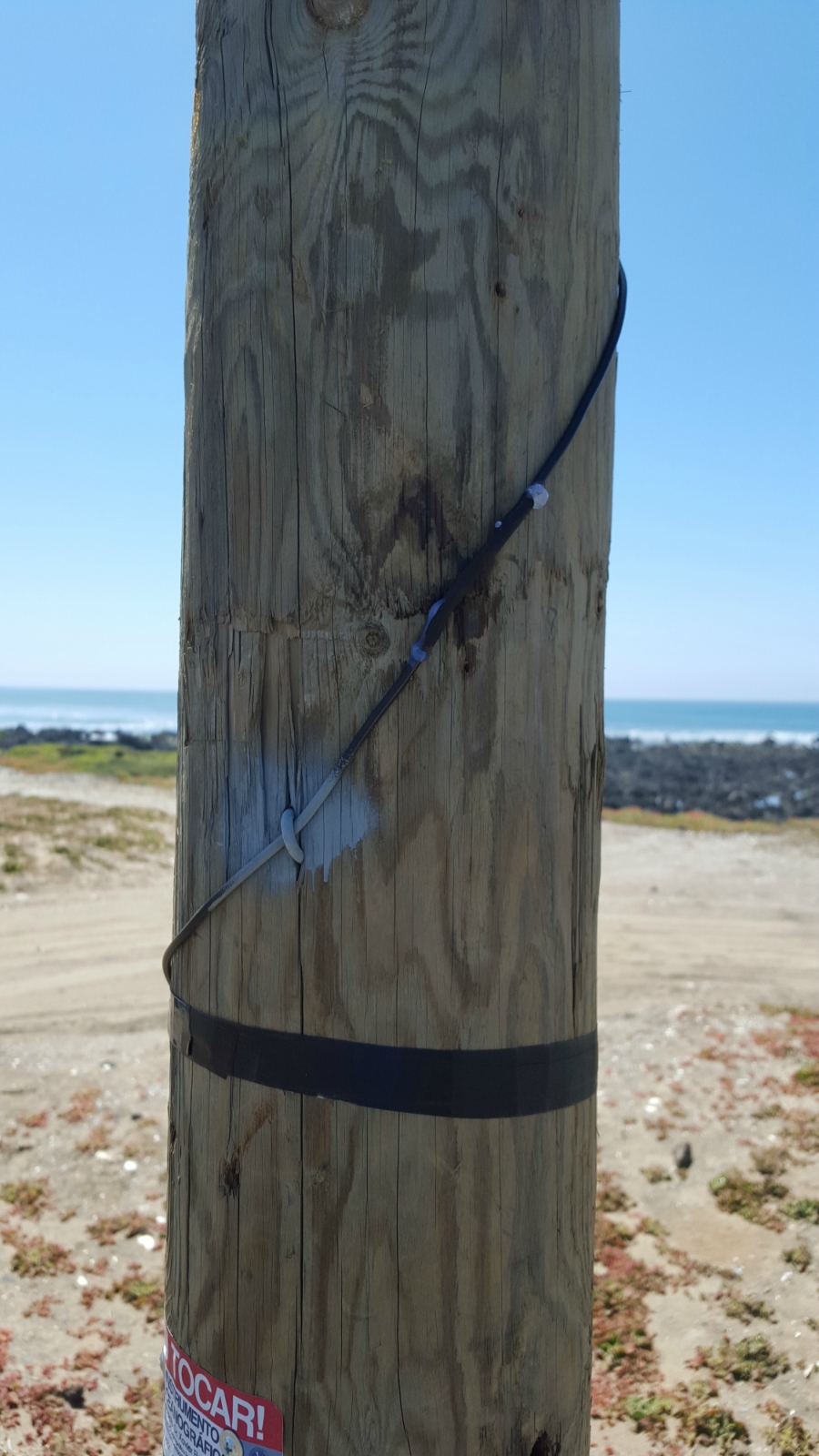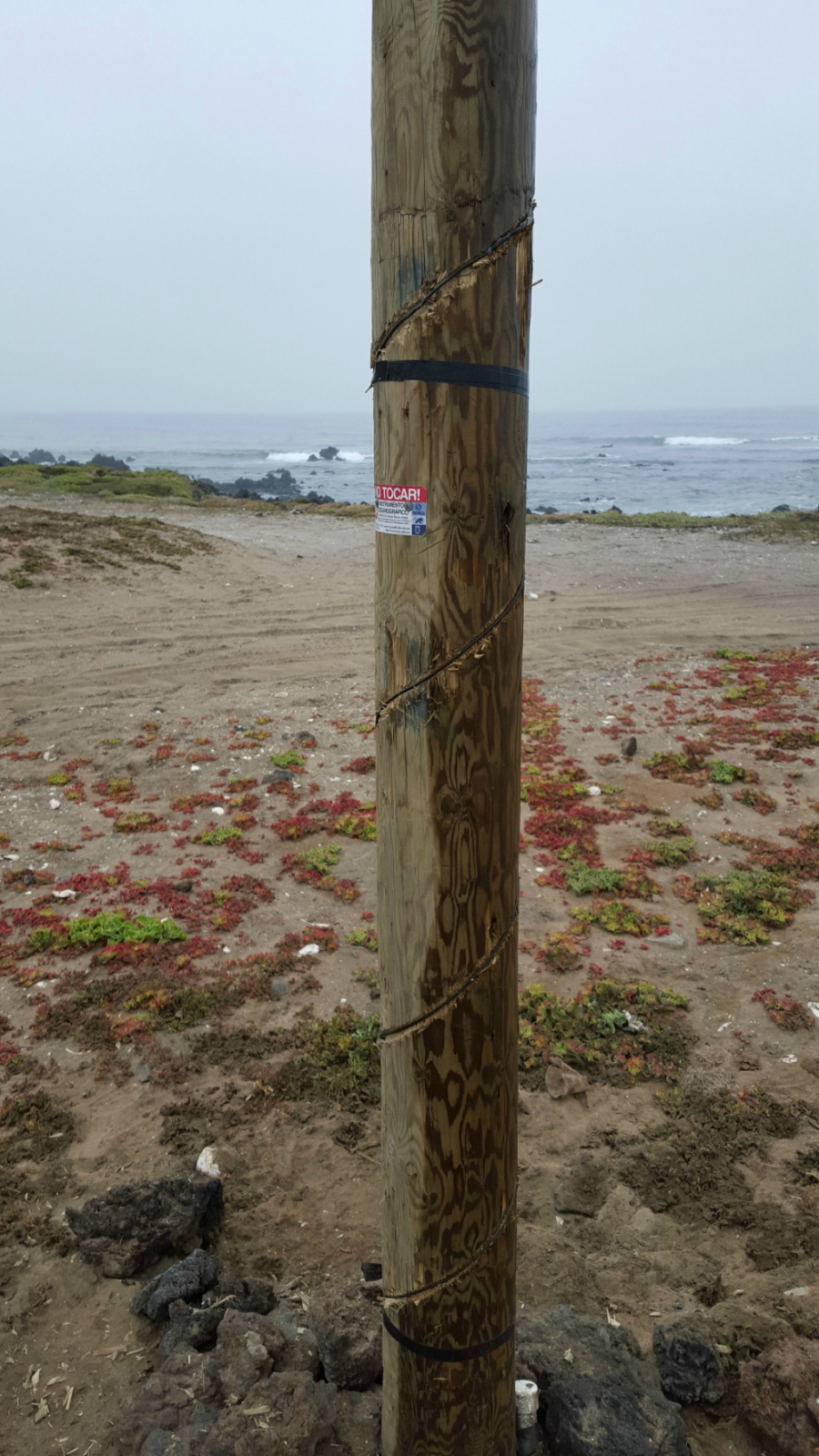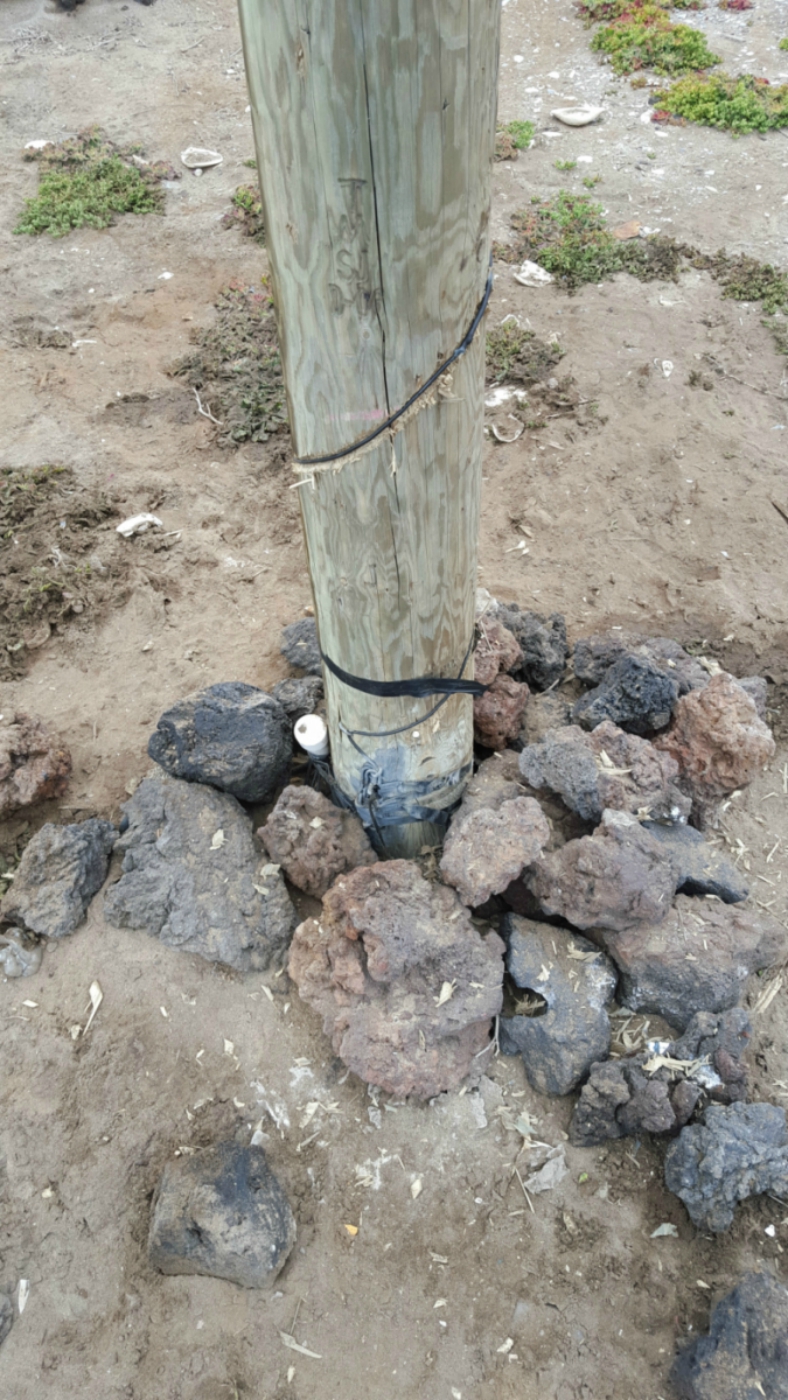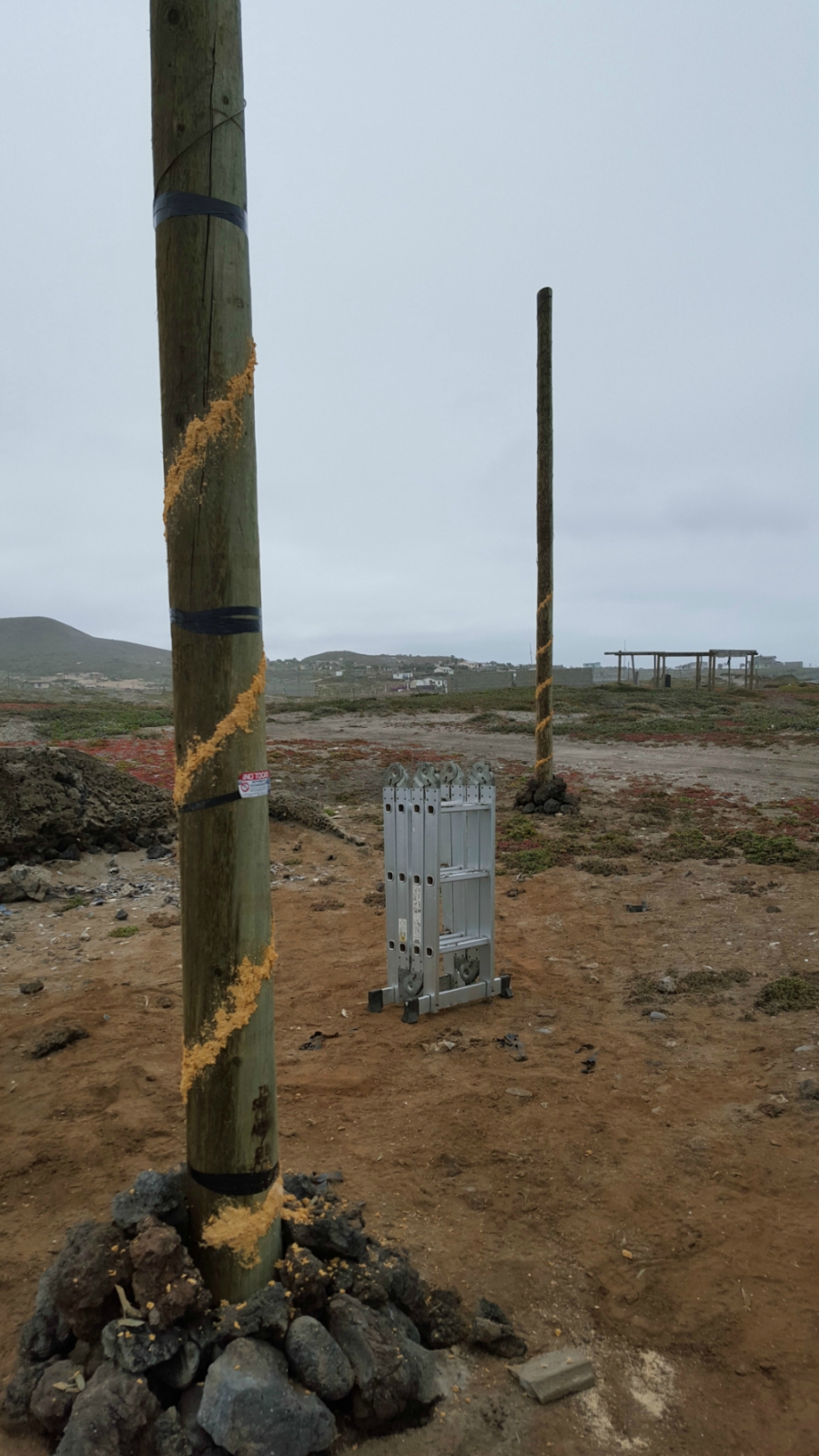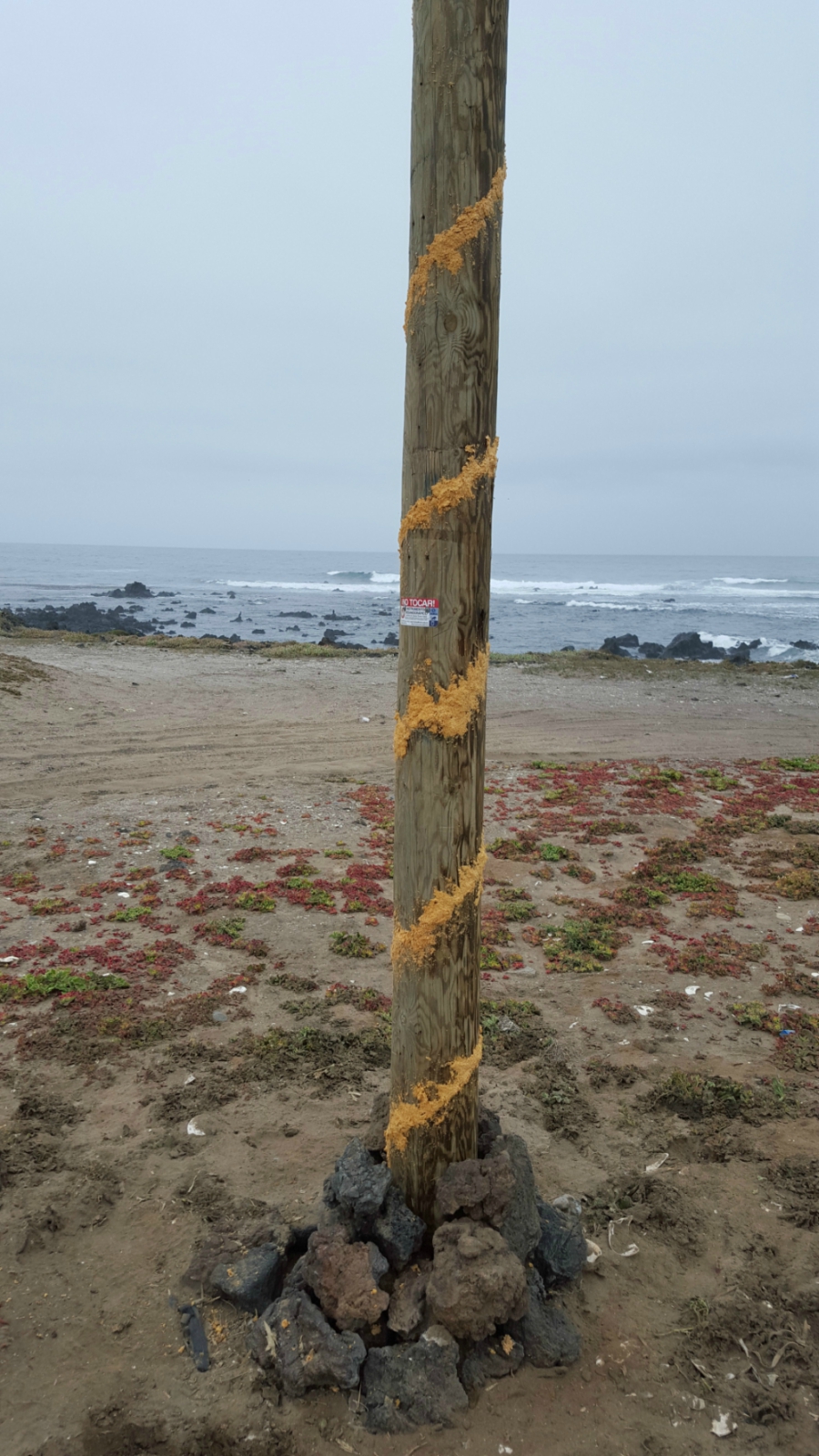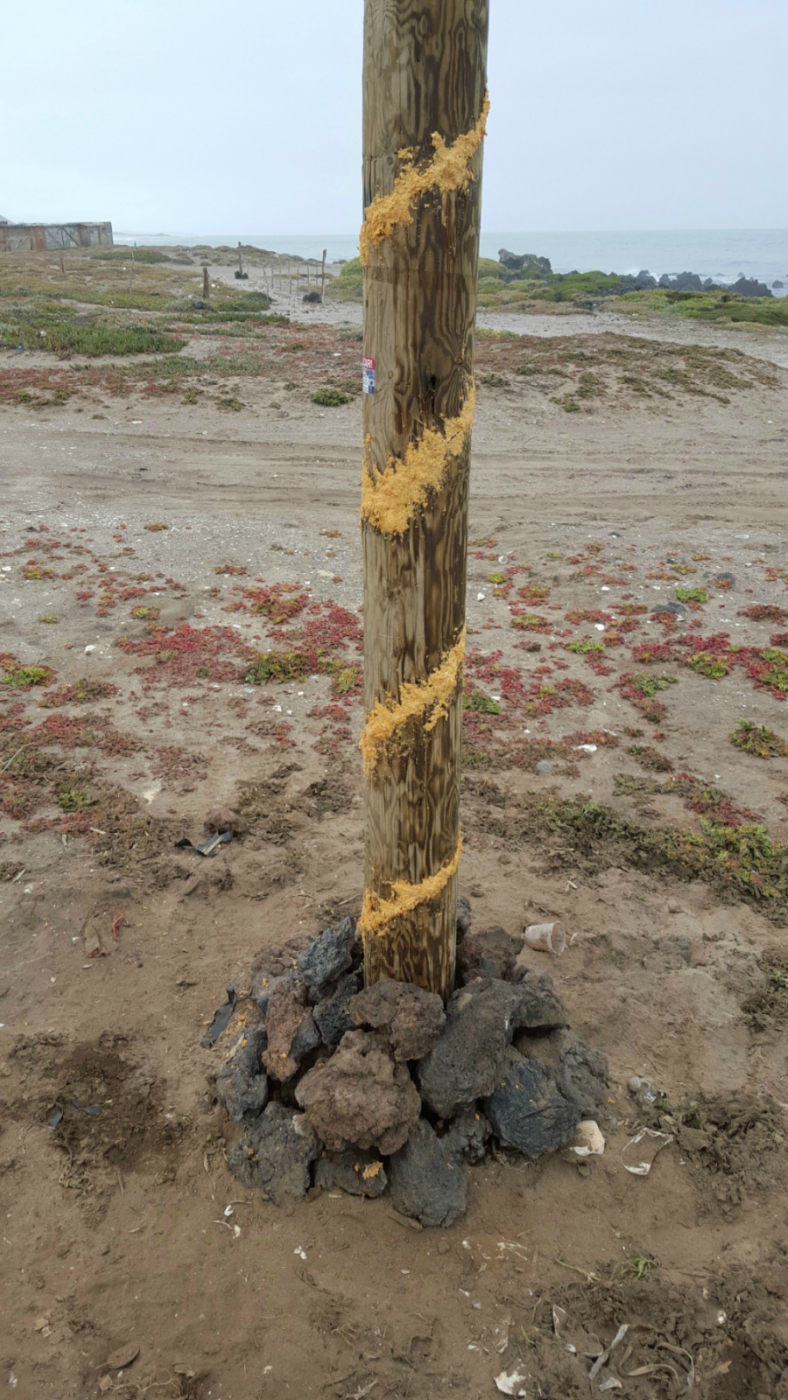 ---
06/abril/2017 (Andy, Eduardo, Chuy)
Nota: Del 5 al 6 de abril
5/04/2017 Se instala electronica en contenedor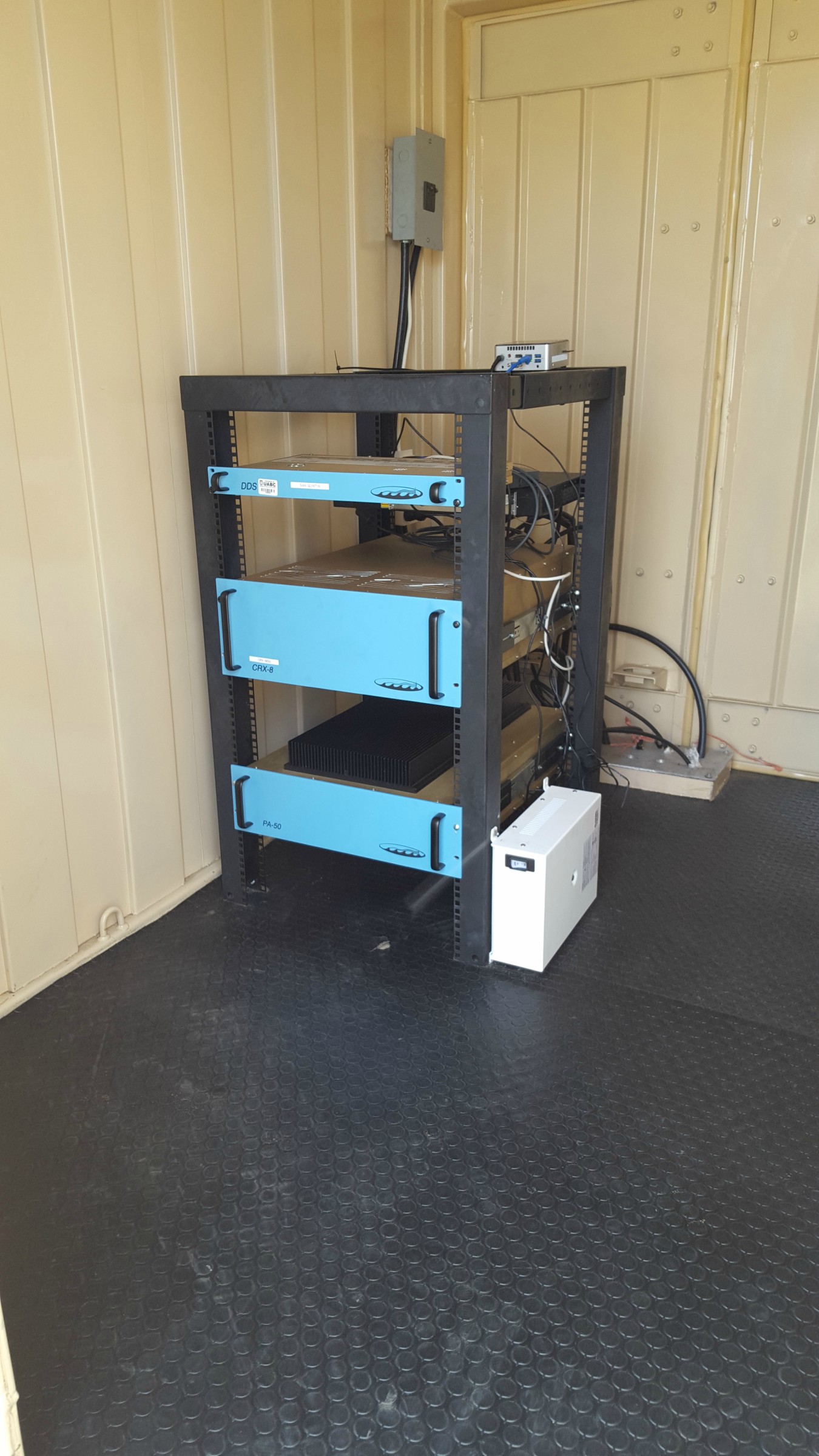 6/04/2017
---
Se instala corriente eléctrica dentro del contenedor.
Se presentaron problemas con el generador de alimentacion
---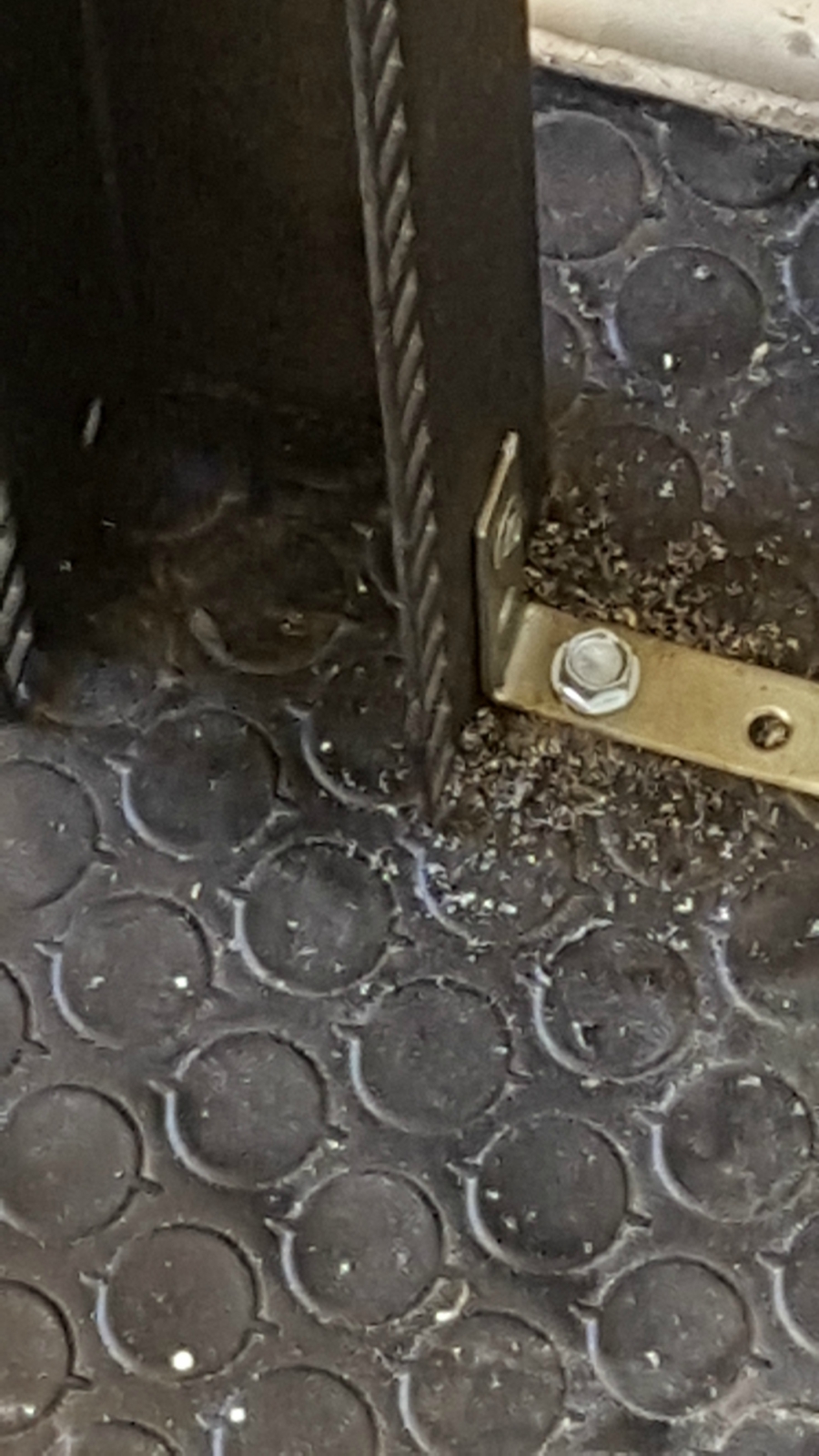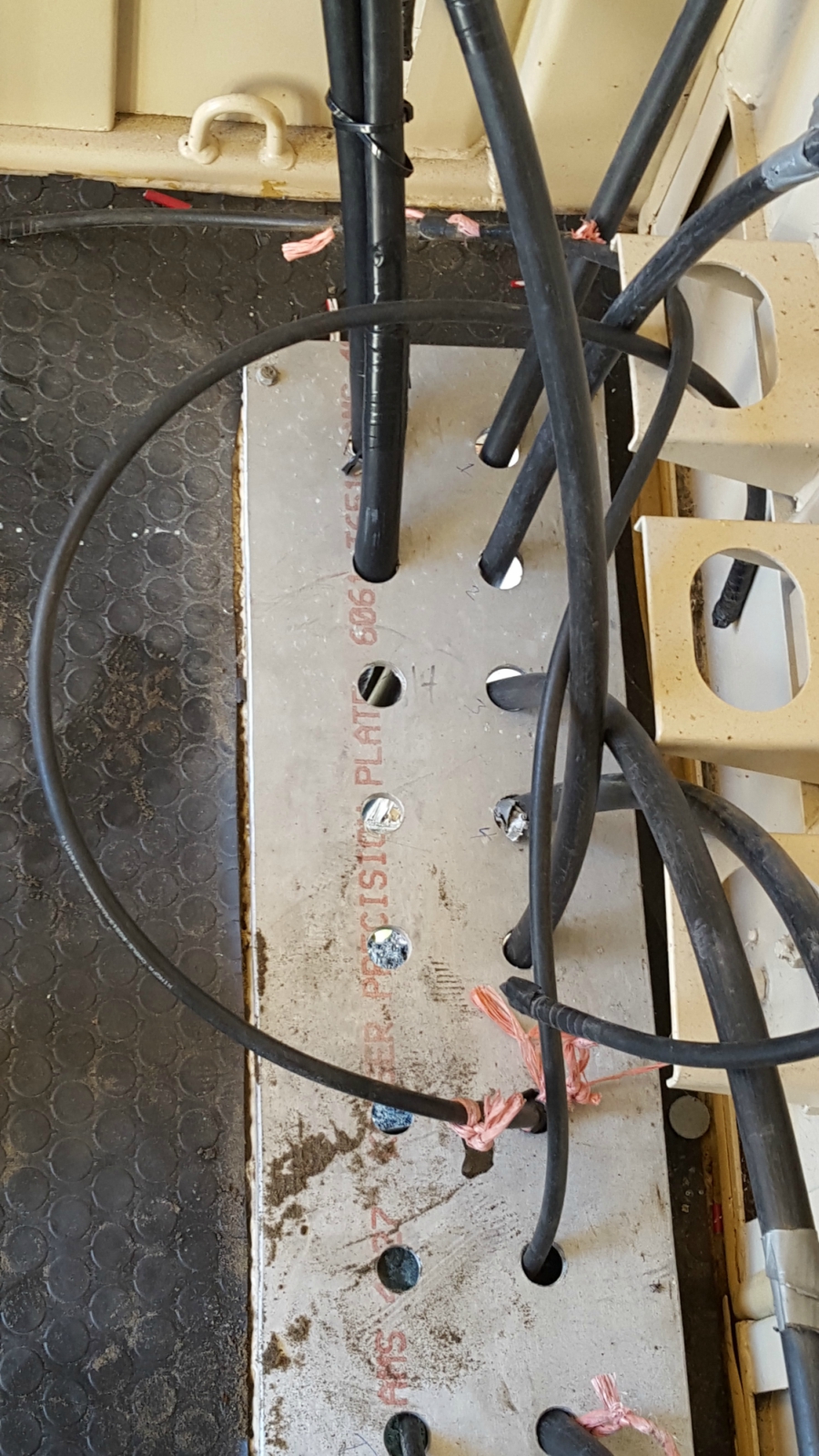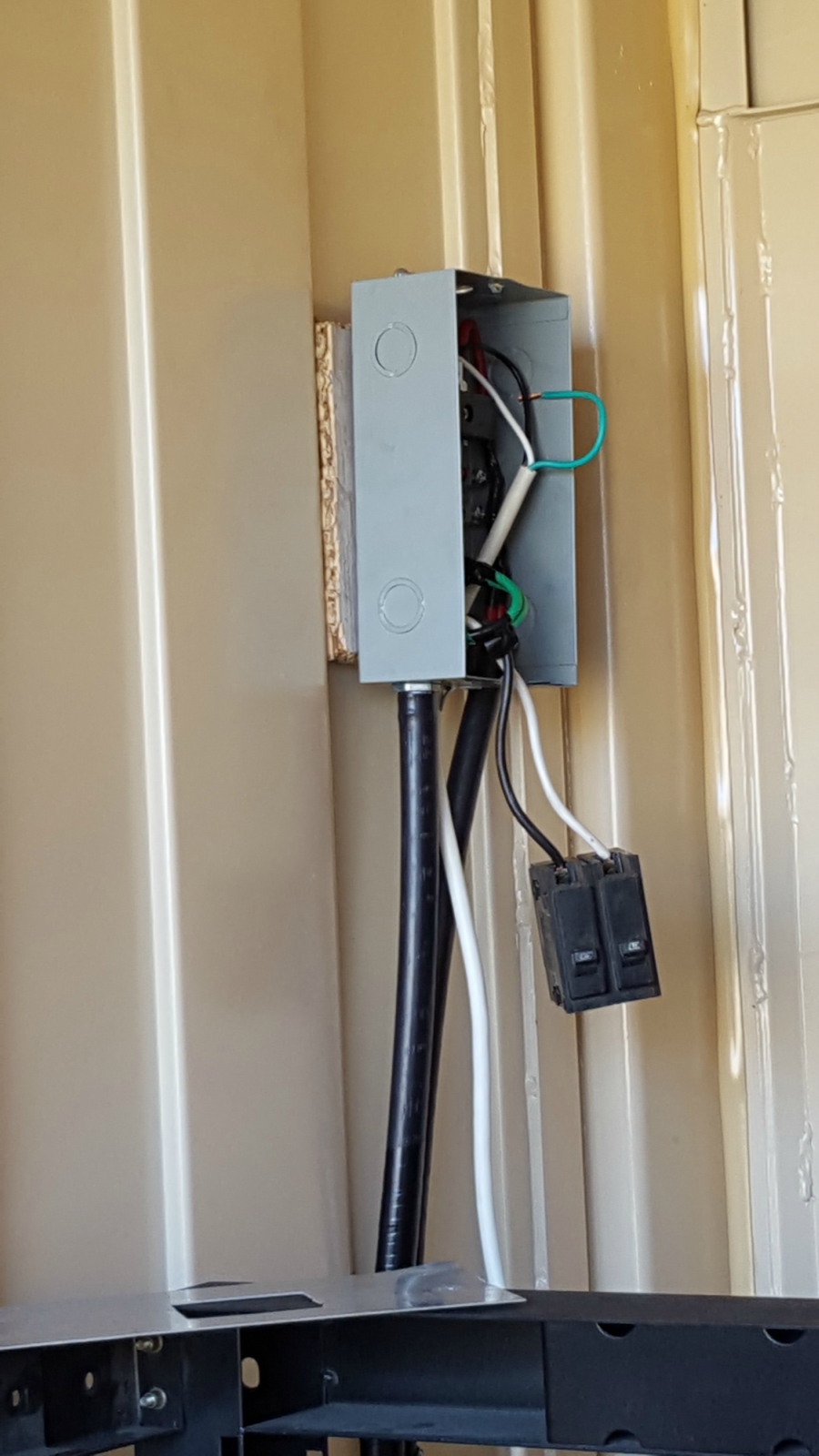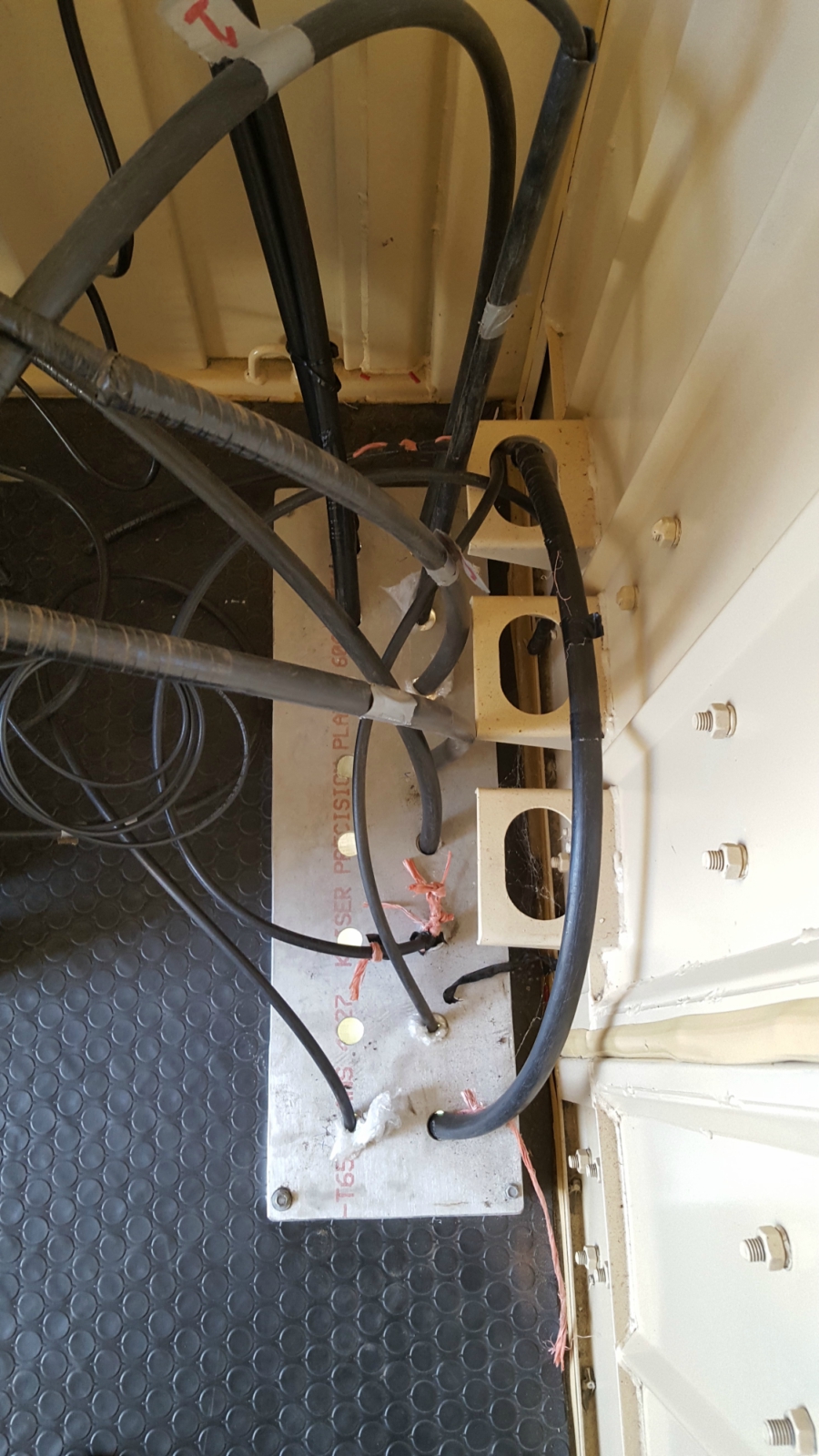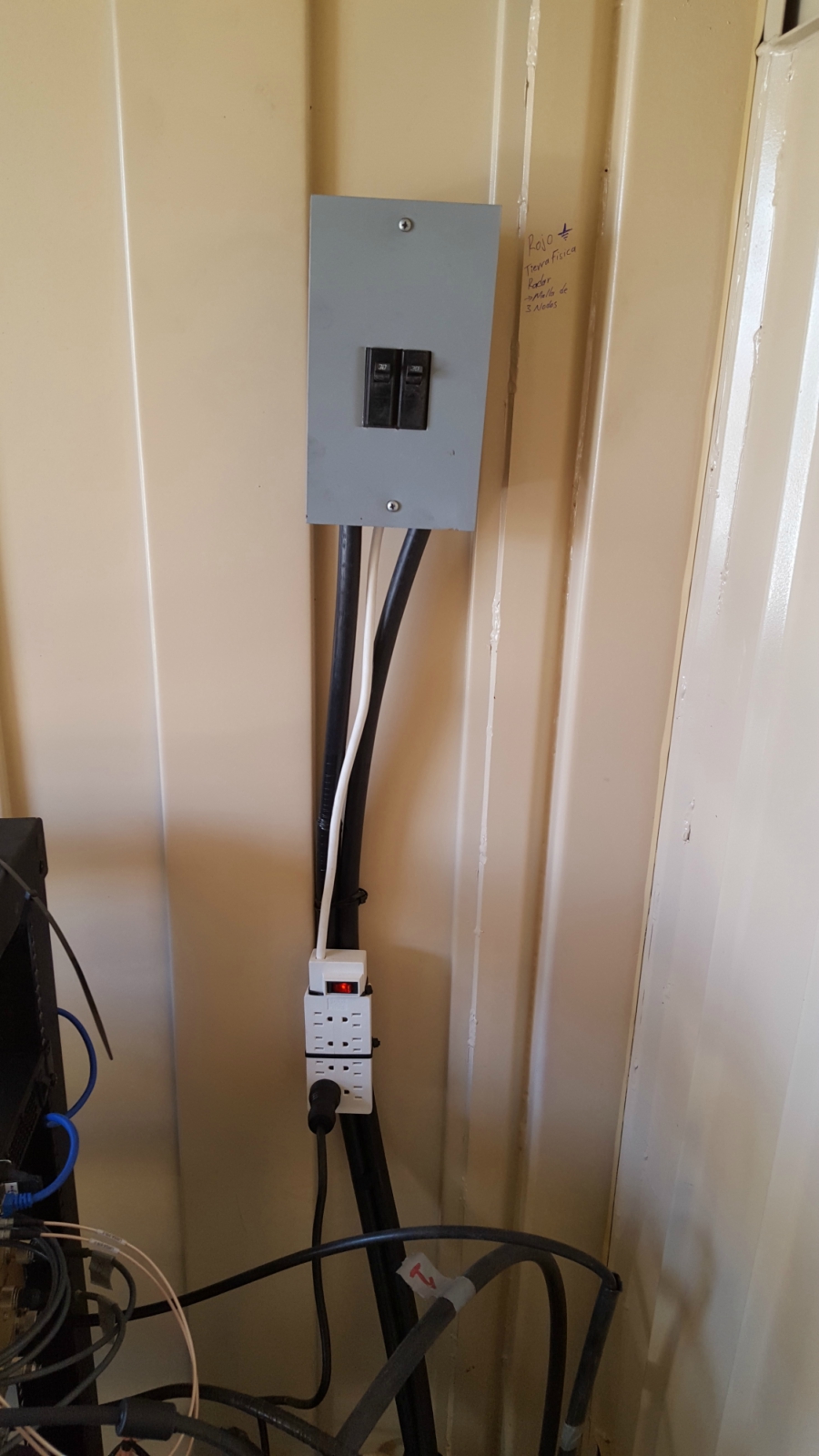 Se Conecta cableado al generador de Diesel.
Se descarto la instalación por la parte trasera del edificio en donde se encuentra el generador, Ron pidió realizar la instalación por un costado del edificio.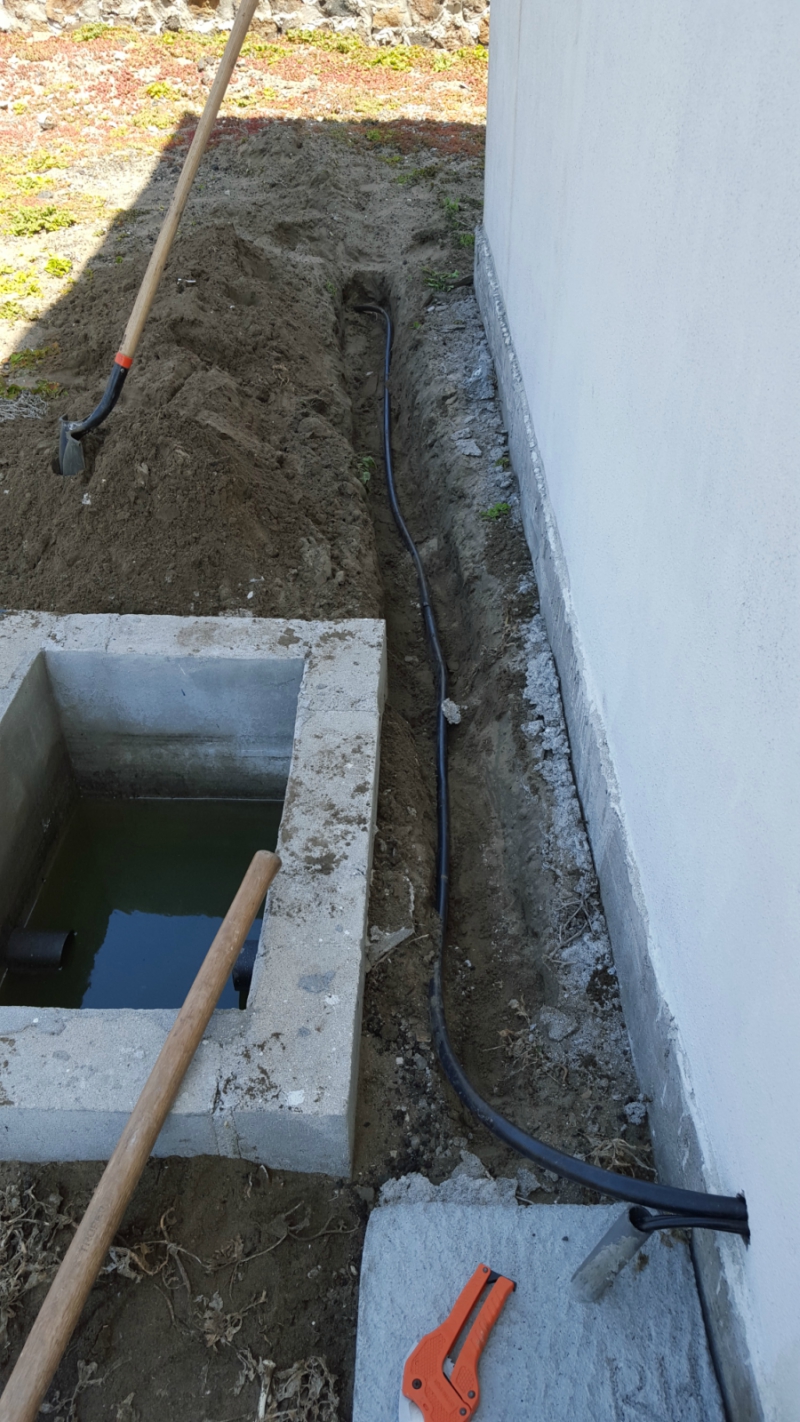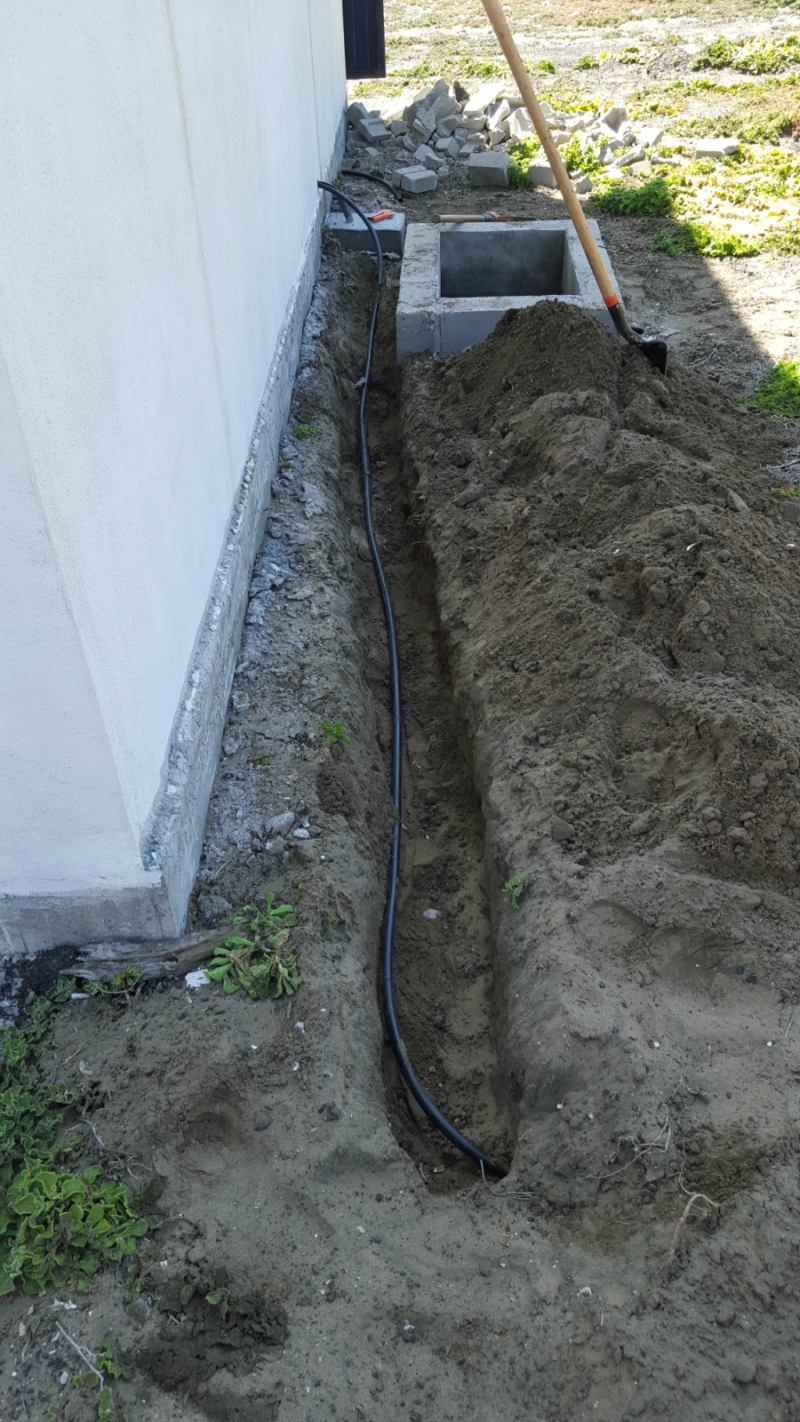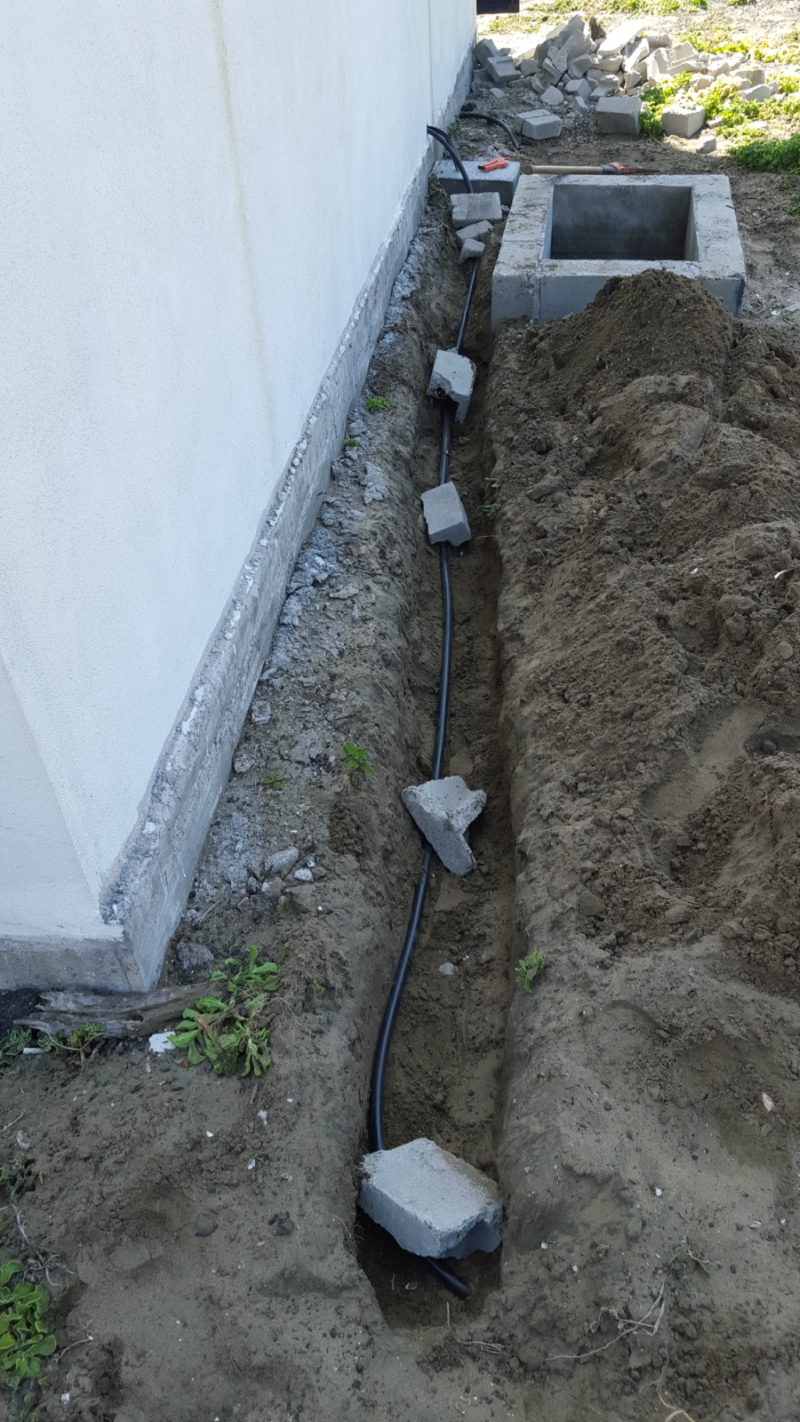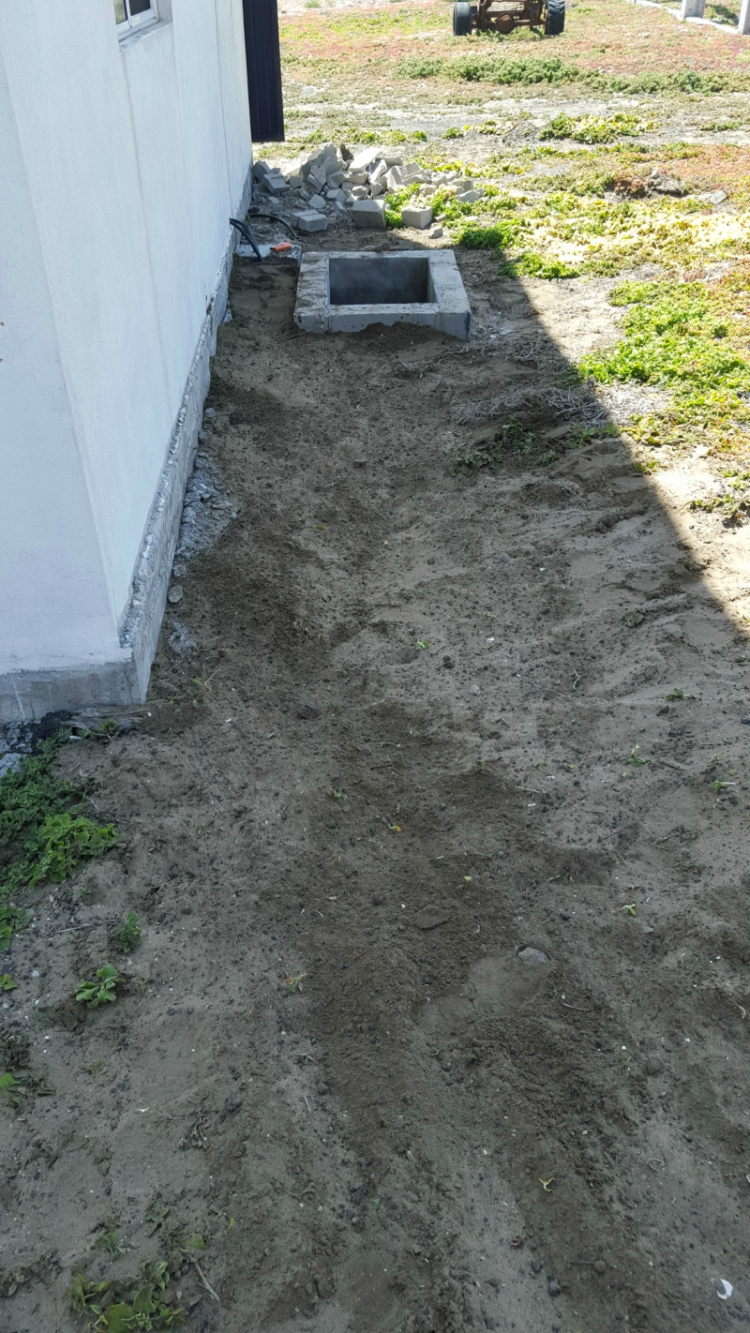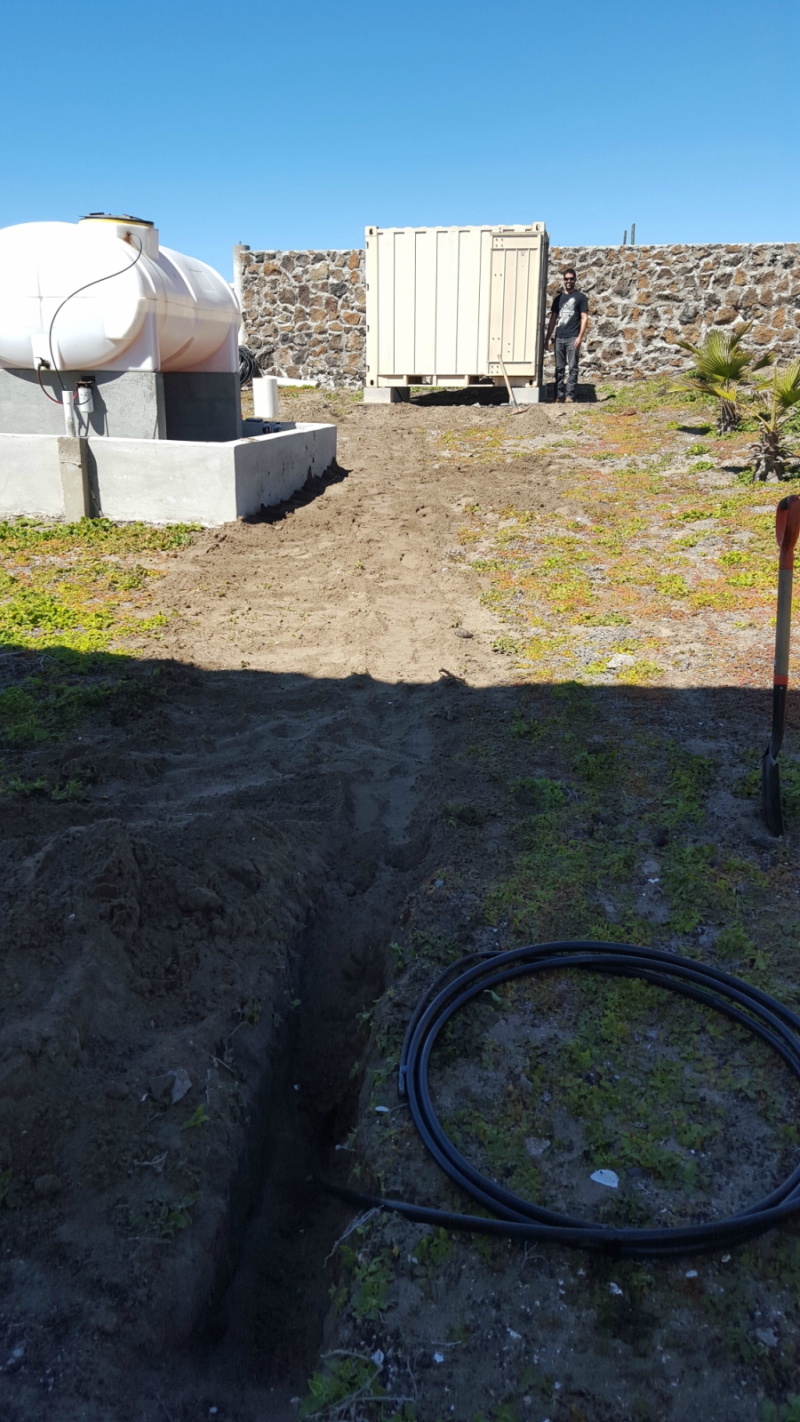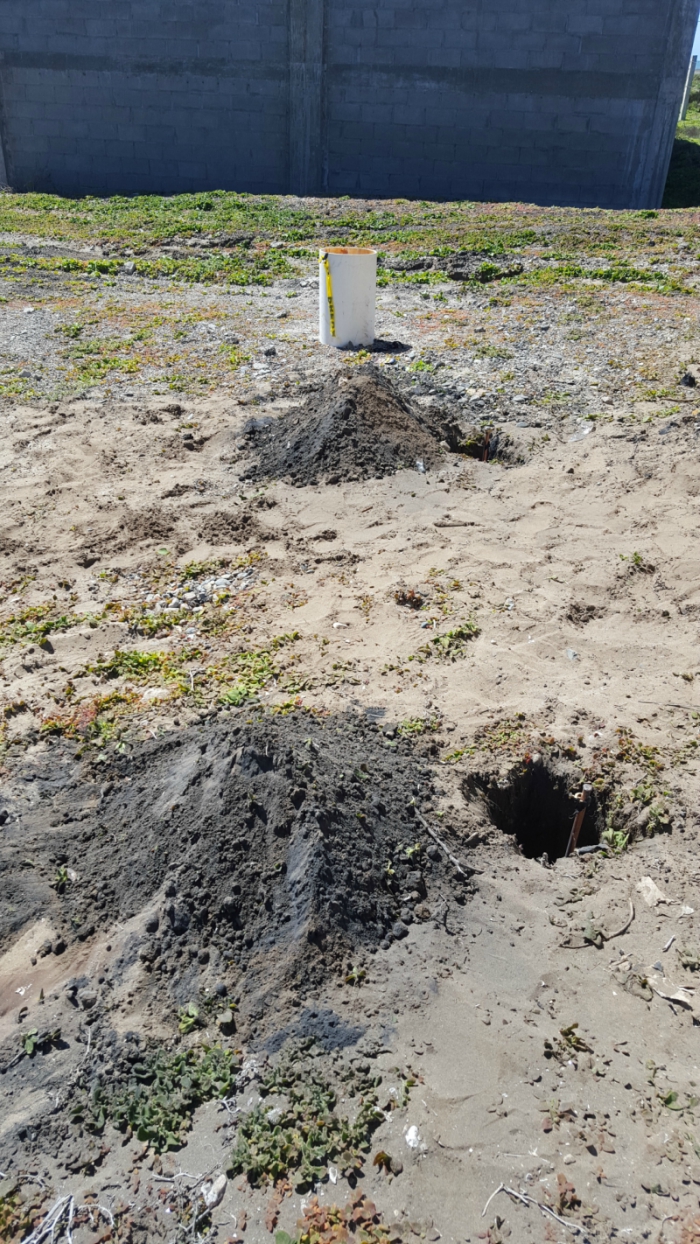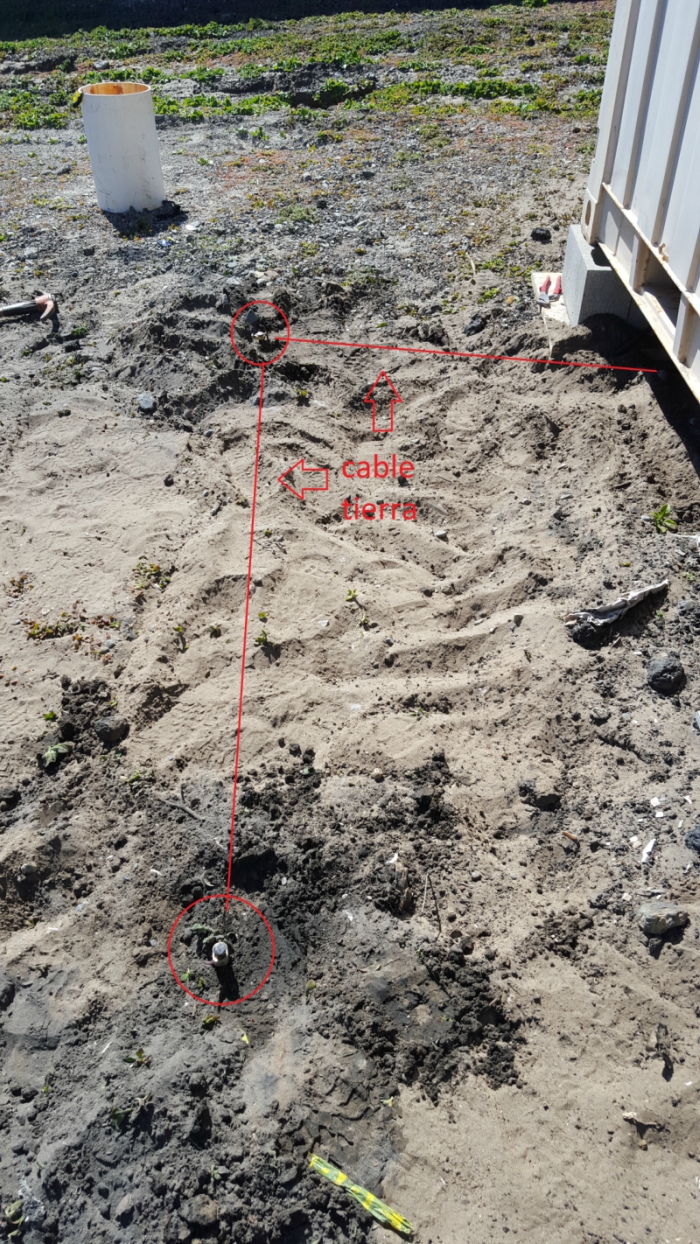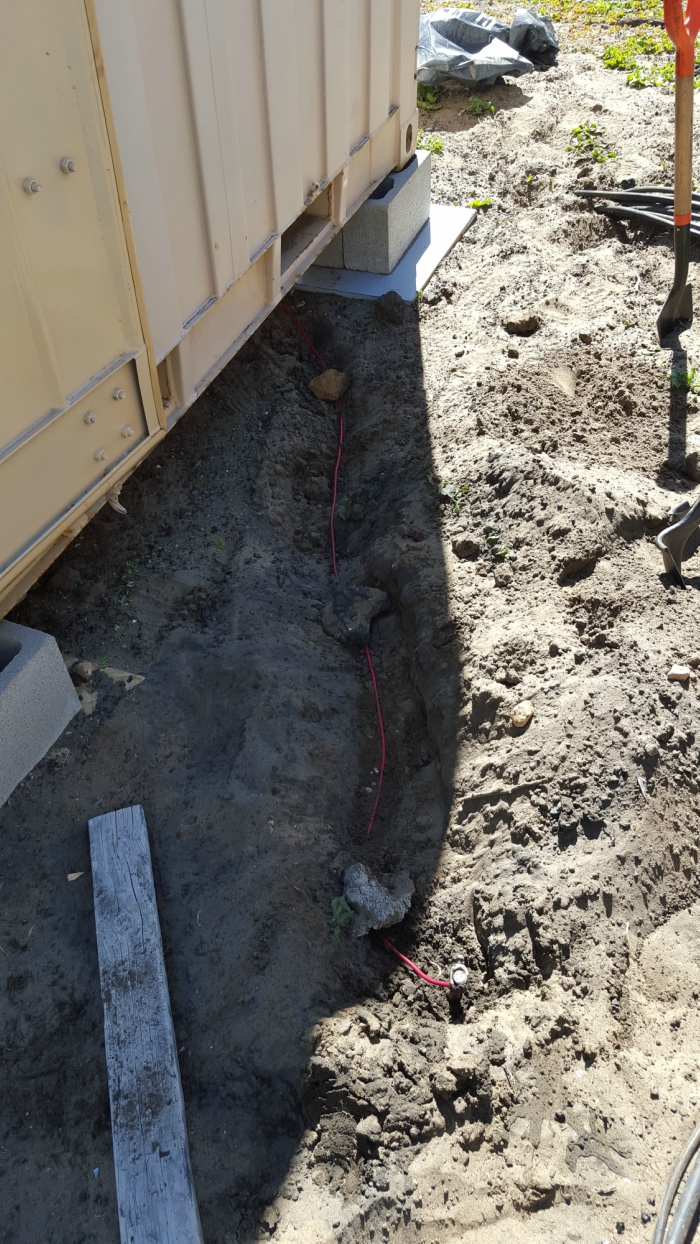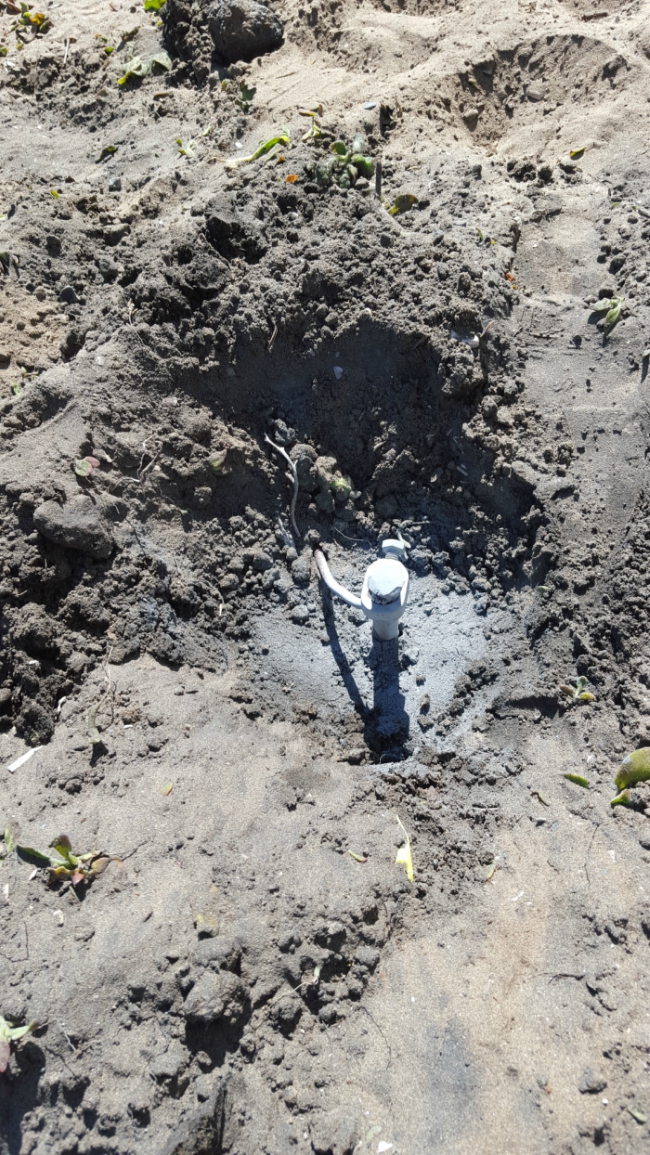 Se instalan terminadores de 50 Ohms - 50 watts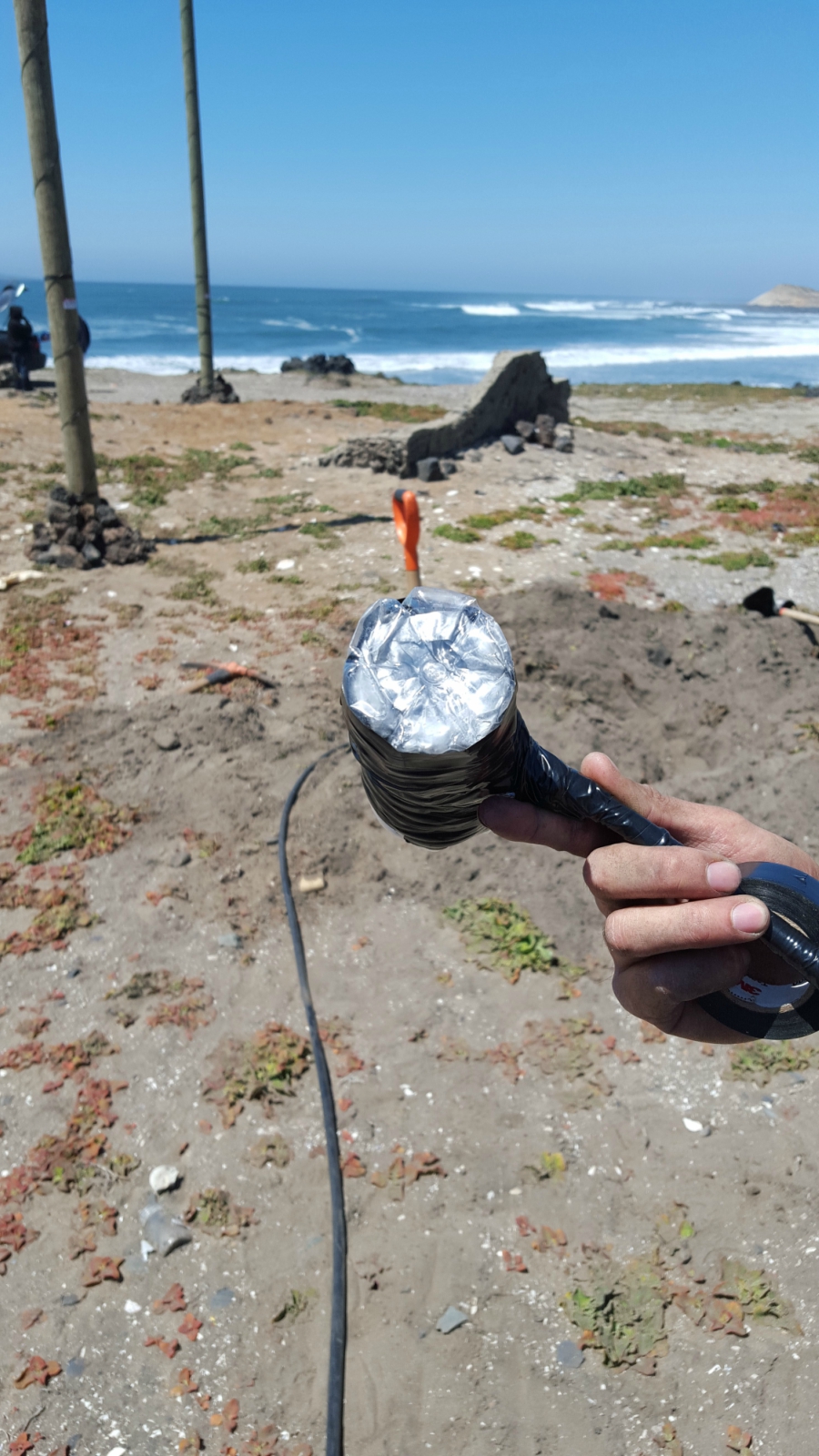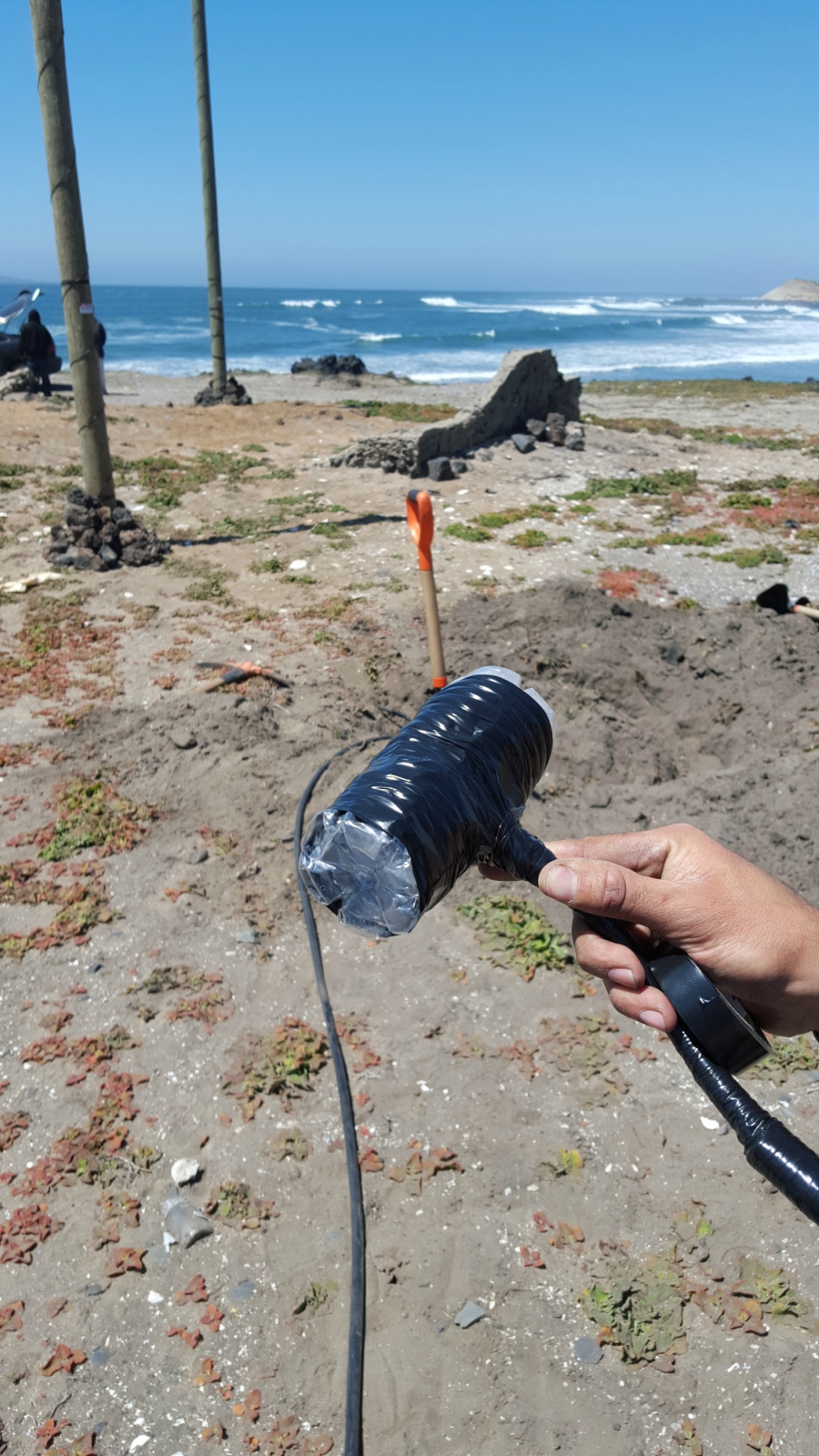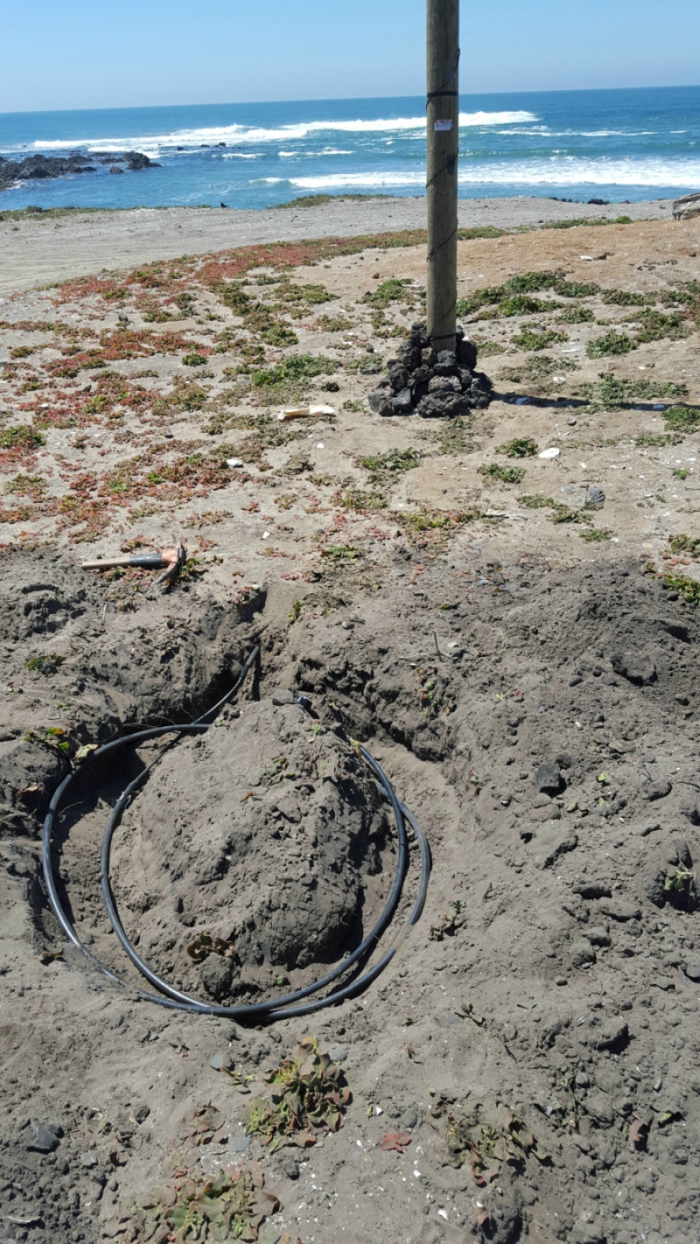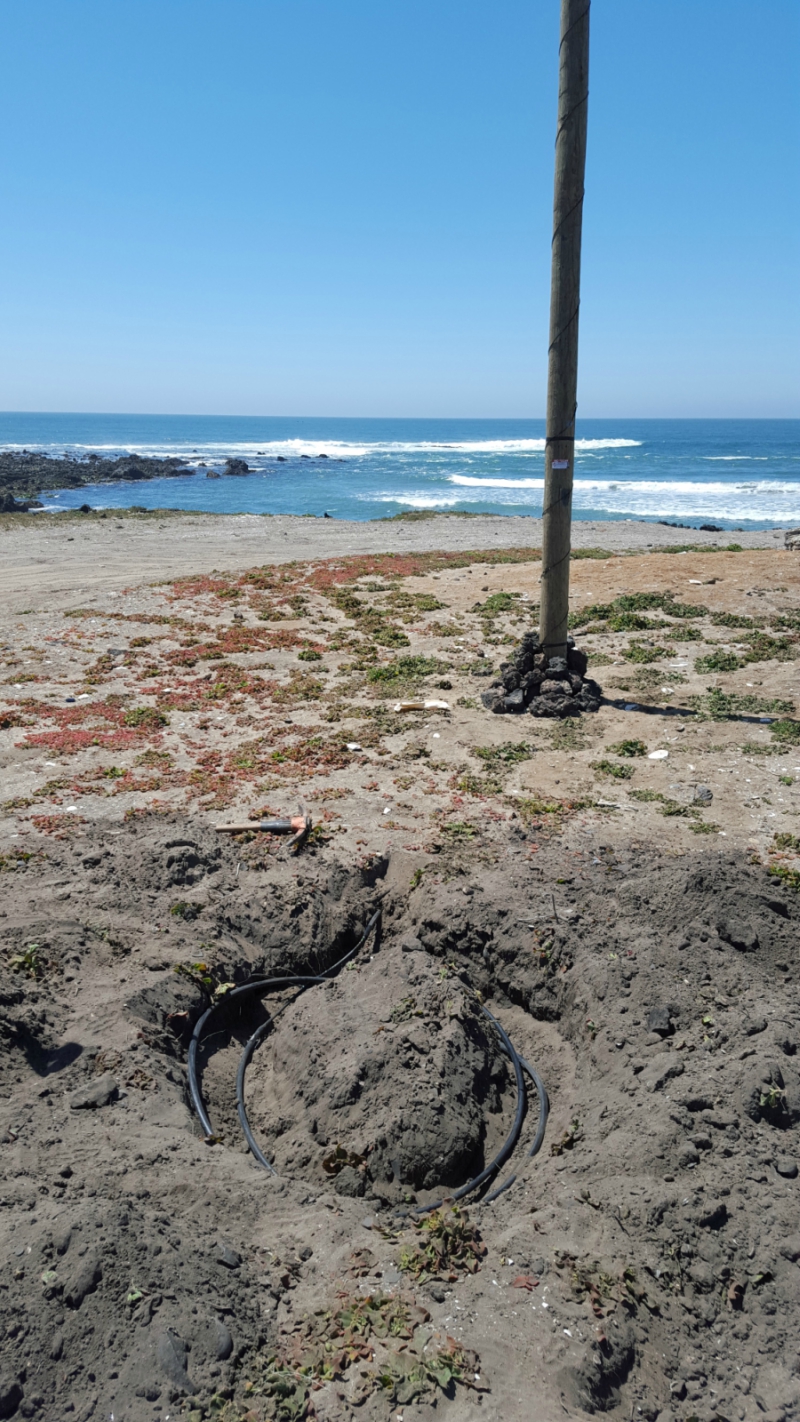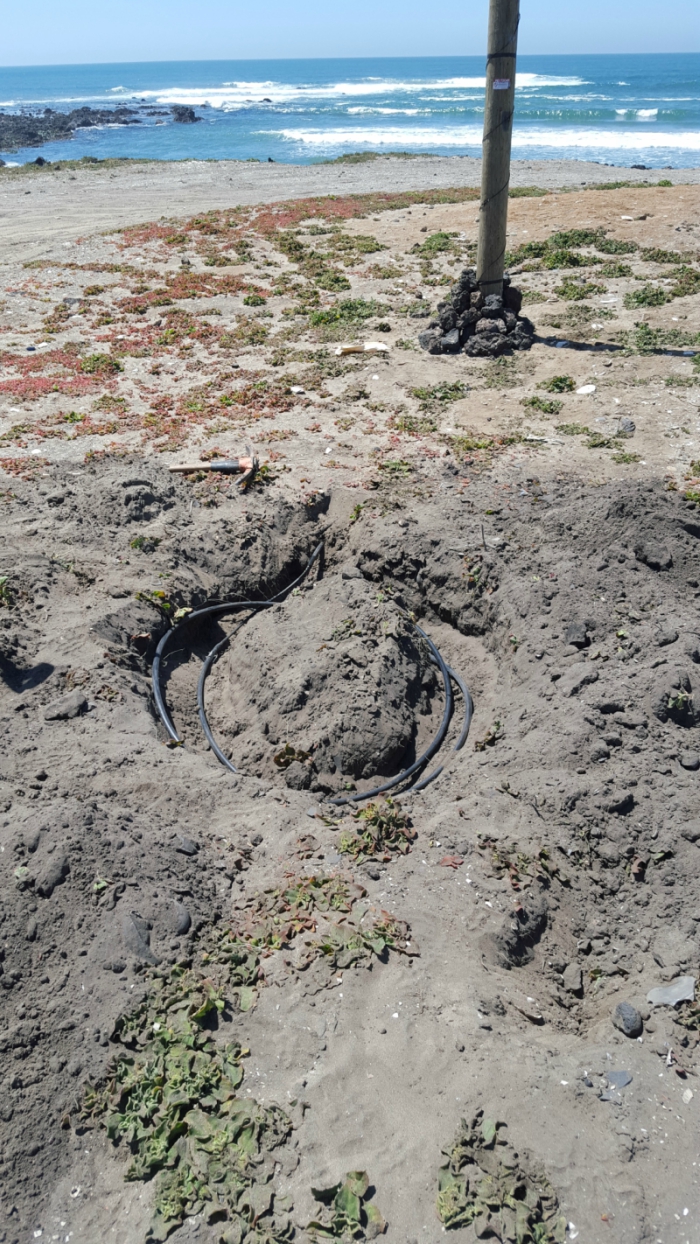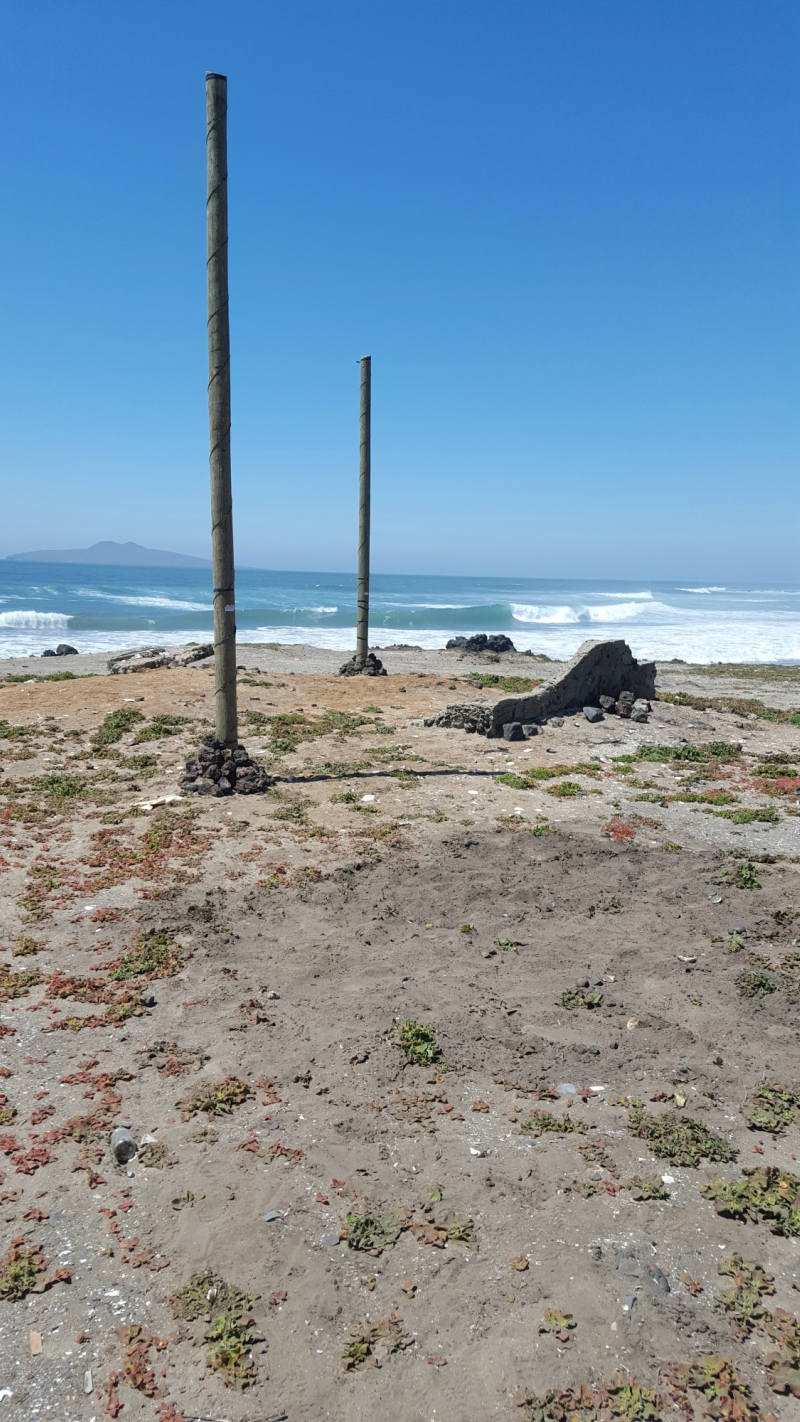 Se inician adquisiciones encontrando problemas:
No hay comunicacion con PA-Dtacq y/o red externa.
   Solucion: 

Se cambia configuracion para utilizar diferentes tarjetas de red en /etc/network/interfaces, se crea archivo de respaldo de configuracion anterior (interfaces.old)

Se Cambia configuracion IP Dtacq para que quede dentro de la misma red que NUC y PA.

Nueva IP de Dtacq 172.16.3.22
Nueva IP de Nuc eth0 172.16.3.1
Probando comunicacion:
64 bytes from dtacq (172.16.3.22): icmp_seq=1 ttl=64 time=0.327 ms 1 packets transmitted, 1 received, 0% packet loss, time 0ms rtt min/avg/max/mdev = 0.327/0.327/0.327/0.000 ms
64 bytes from pa (172.16.3.21): icmp_seq=1 ttl=64 time=5.87 ms 1 packets transmitted, 1 received, 0% packet loss, time 0ms rtt min/avg/max/mdev = 5.873/5.873/5.873/0.000 ms
64 bytes from ext-189-247-160-94.uninet.net.mx (189.247.160.94): icmp_seq=1 ttl=58 time=87.9 ms 1 packets transmitted, 1 received, 0% packet loss, time 0ms rtt min/avg/max/mdev = 87.958/87.958/87.958/0.000 ms
Dtacq no monta NUC Solucion:
Se reconfigura archivo /etc/exports

Se cambia por nueva direccion IP.
172.16.3.1:/home/wera/data895207968 2816256 846893344 0% /mnt
Se encontro problema al reiniciar la computadora y conectarse a modem 3G
Cuando se reinicio la computadora aparece mensaje: Enter password to unlock your login keyring
The login keyring did not unlocked when you logged into your computer
Solucion: Places->System Tools->Preferences->Passwords and Keys: Click derecho sobre login -> Change Password -> Set to Blank
Direcciones IP
Se habilito actualizacion automatica de direccion IP en ocomex.
No se genera archivo SORT_ant_gif
Cables de Tx Cortados
Cables cortados en ambas antenas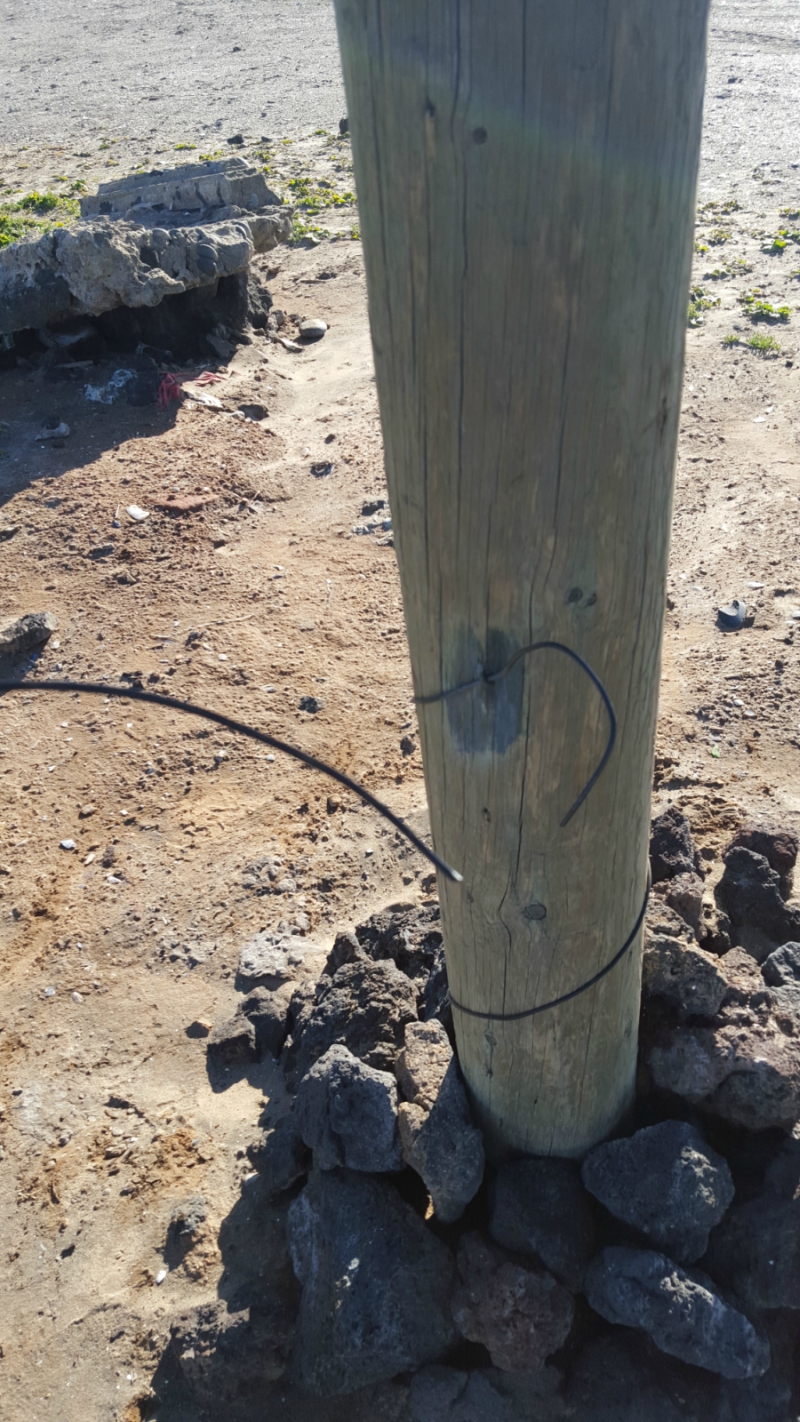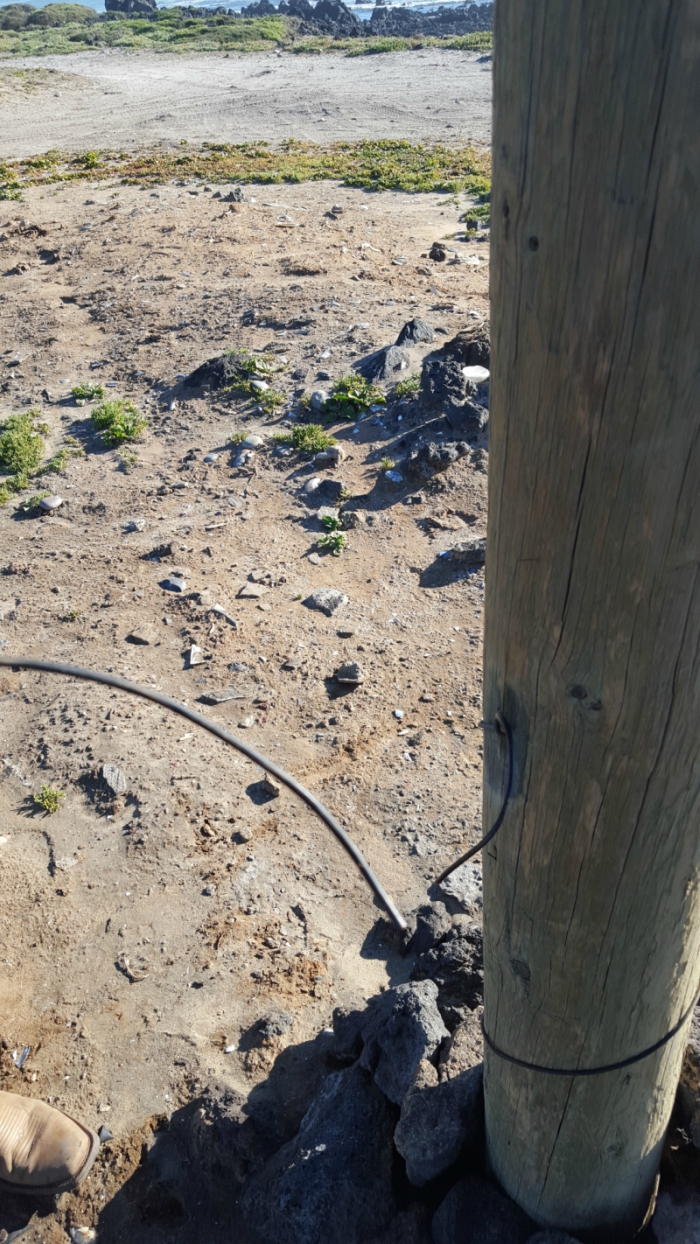 Se soldo cable para unir cortes
Se puso modem por fuera del contenedor
Se cambio candado y es necesario comprar uno de seguridad